Hi everyone 
Welcome to the second edition of the Miroverse Template Creators series where we introduce the people behind all the amazing work 
Last week I had a chance to chat to@Reid Thomas about his Miro(verse) experience 
Who is Reid?
Reid is the community manager at Unito, an integration solution that builds two-way connections between your favorite work tools (with a Miro integration in the works!
). He is also an active Miro community member who created a couple of cool templates 
Finding  Miro(verse)
After finding out about Miro in a presentation at work, Reid started looking through Miroverse, borrowing templates, and learning about Miro by browsing through our community. He quickly became an active Miro community member after that.  
Reid is someone who believes that tools like Miro should not only be used in a professional setting, but also outside of work. For example, he once created a Miro board to help a friend plan moving apartments.
He even used a Miroverse retro template to resolve an argument with his partner, and it helped. How cool is that? 
Miroverse templates:
His first Company Organization Chart is a diagram that visually conveys a company's internal structure by detailing the roles, responsibilities, and relationships between individuals within an entity.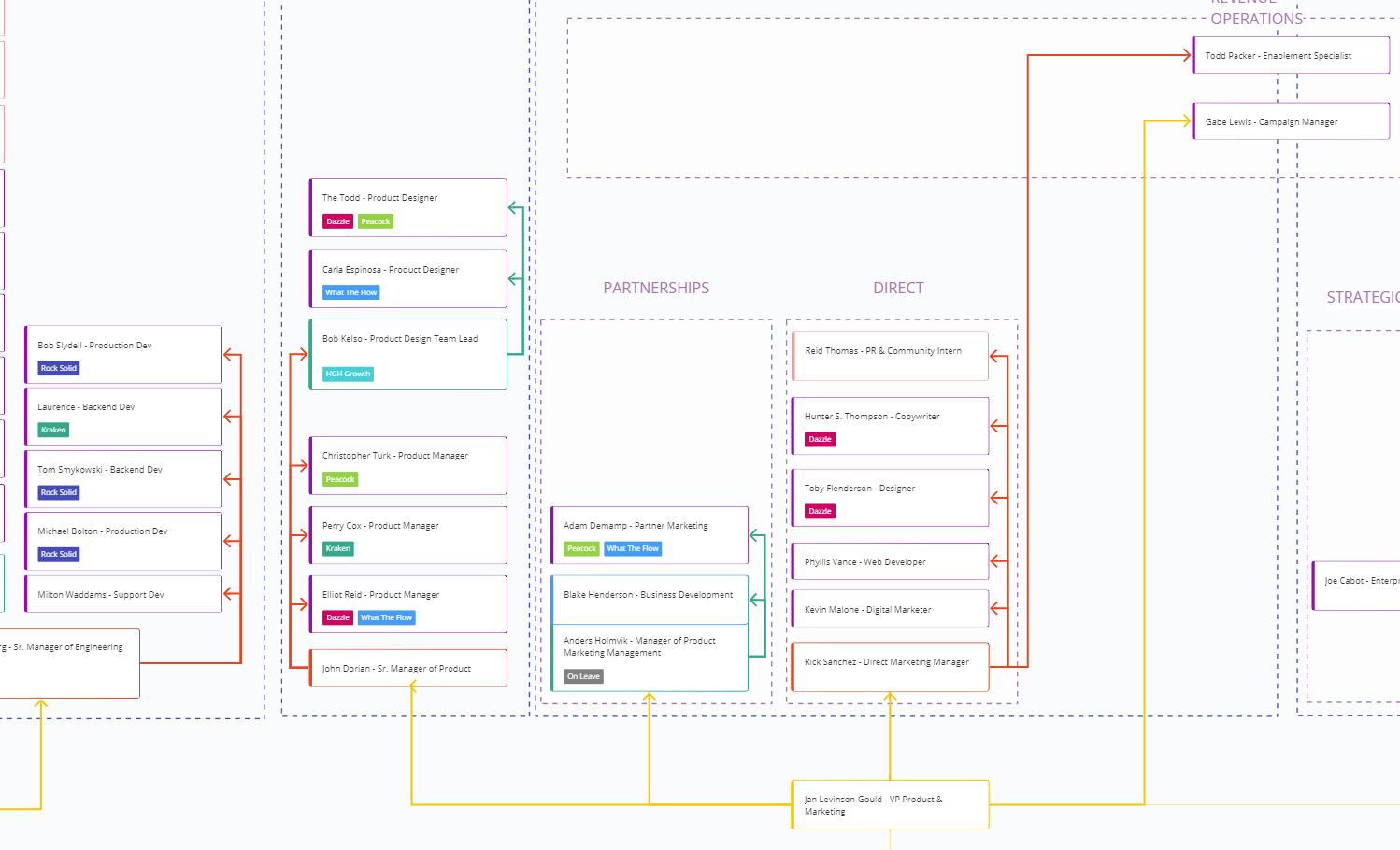 His second Garden Planning Template idea is a brilliant example of using Miro for outside of work. He was inspired by@Logan Skees'  community post about venture mapping. This template is a great way to save yourself time and frustration come planting season. (I'll insert a template pic here).
Inspiration:
Reid likes to tinker with things, even if they aren't broken - you get new perspectives that way!
Reid finds inspiration in the world around him. The other day, he got an idea of creating a baseball scorekeeping board while visiting a baseball shop. Fun!
Favourite Miroverse templates:
@DWestgarth's retros: they're fun and easy to use, even if Reid is more of a Star Trek fan