I'm interested in creating Entity Relationship Diagrams in Miro, and I've seen a template for them, but I think a major thing missing is crow's foot notation which shows cardinality in the relationship.
https://en.wikipedia.org/wiki/Entity%E2%80%93relationship_model
I would love to see this kind of notation added to the list of arrows and other end-points that you can put on connector lines.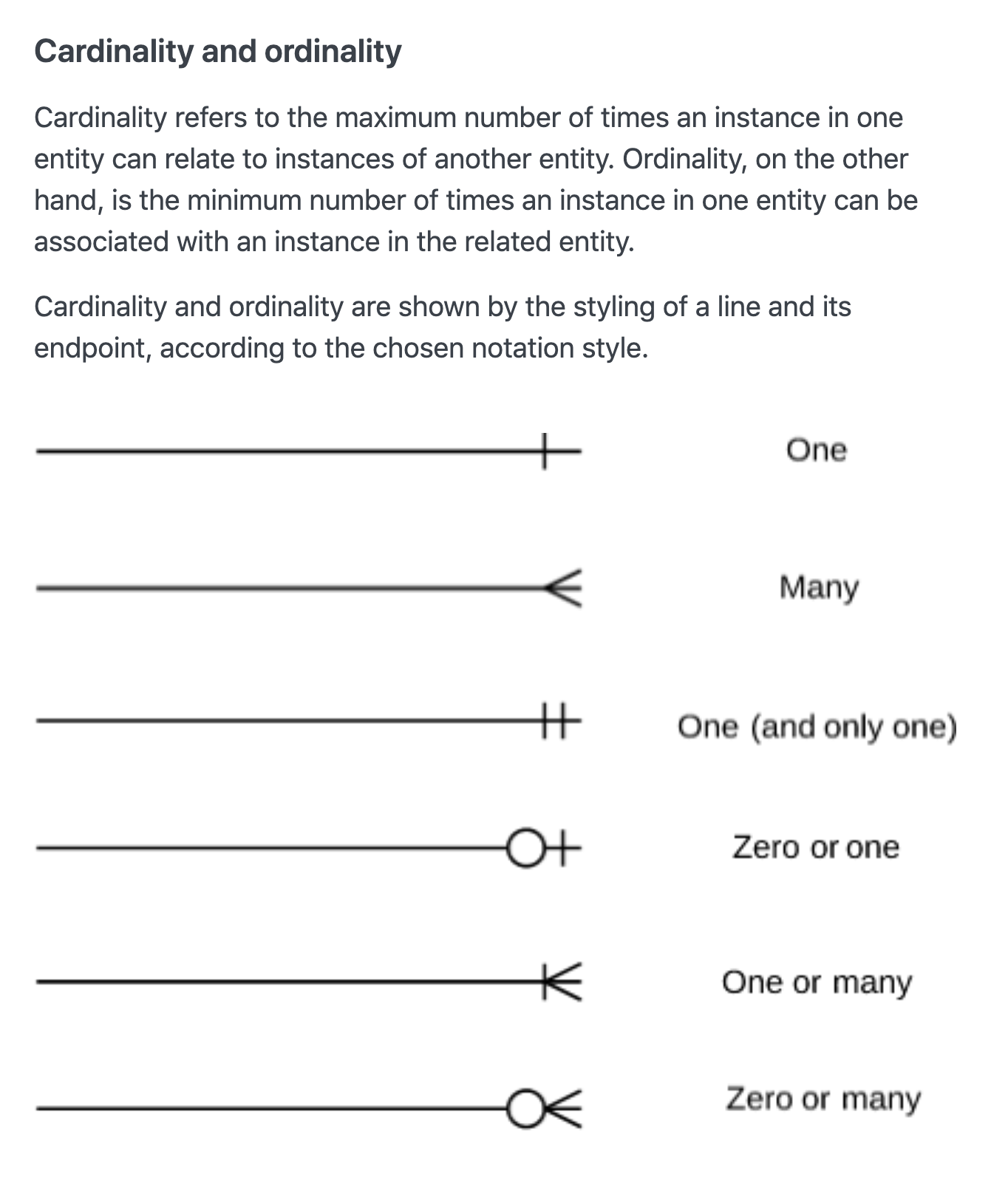 I love Miro and would prefer to use it for any types of diagramming, but for people who need to use this kind of notation to make content and data models, Lucid Chart has the market. If Miro can get on board with the means to create more technical diagrams, even just beginning with these notations, I think they would be able to engage many more users.
If anyone has figured out a work-around for this, I would love to hear how. 
Here are a couple of articles worth reading for more understanding of how Entity Relationship Diagrams (ERD) can be useful for designers.
https://uxpamagazine.org/designing-future-friendly-content/
https://uxdesign.cc/structured-content-design-workflow-a-case-study-fd74ec25f17d