I would like to add custom tooltips text to any object on the board.
When the cursor is hovered over the object, the text would appear, even if the object was locked.
Example using Miro's existing tooltips: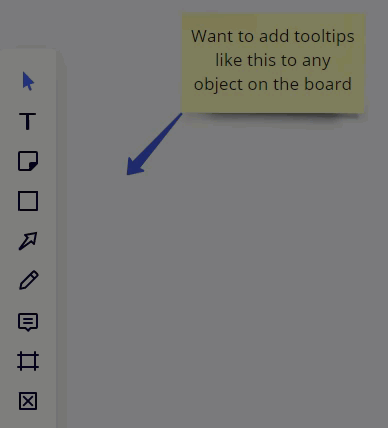 Use Case
This idea first came to me when I was building my 101 Miro Templates Challenge entry board. I wanted to have additional help/instructions for the user that was using my board to learn more about Miro.
Another use case would be for wireframe objects: