Hi.
After updating the Miro app on macOS I don't have a button for hiding board change highlights, one that previously was at the bottom of the screen. If I go into the Activity list there's not a button for hiding change highlights there either. If I quit the Miro app and go into the board again there's still change highlights there.
What can I do? This is considerably taxing having to work with the change highlights on.
Thanks, regards / W
Best answer by Robert Johnson 7 April 2021, 16:20
@WWW - Hmmm. Something may have changed. I thought there used to be an option to "never show highlights", but I could be wrong.
When you open the Activity List, what option do you see at the bottom-left corner?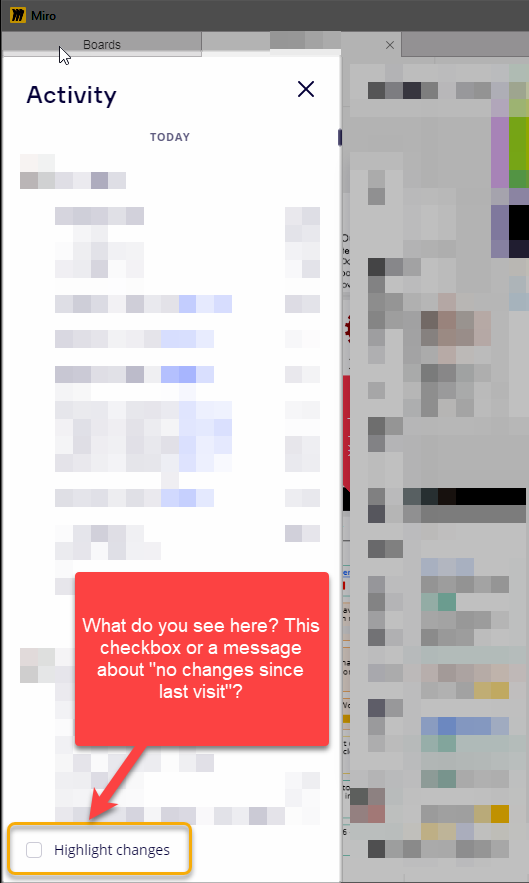 View original