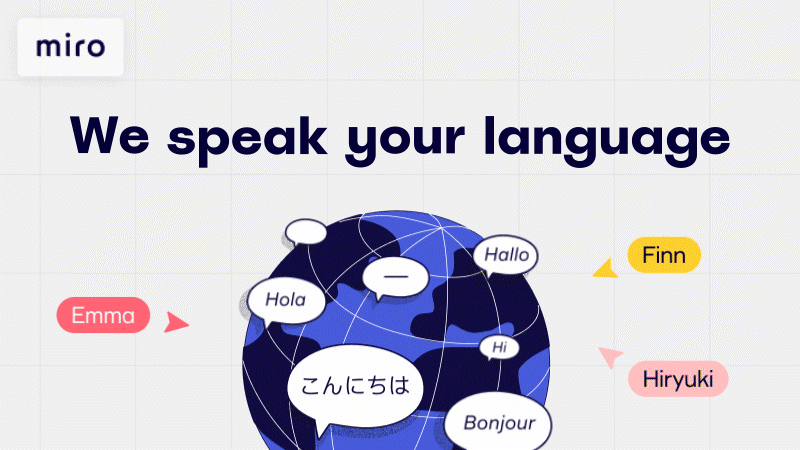 To all our global community members: ¡Hola! Hallo! Bonjour!👋
We're thrilled to announce that Miro is now even more inclusive for our global community with three new languages: French, German, and Spanish - in addition to English and Japanese.
To change your language preference in Miro, simply follow these steps:
Navigate to your Profile Settings
Scroll down to Language
Choose your preferred language from the dropdown menu
At Miro, we believe in making collaboration inclusive and accessible for everyone. With the ability to use Miro in more languages, we are one step closer to achieving this goal.
For more information on this update, visit the Help Center. And let us know in the comments which language you're most excited to try out! 👇