Effortlessly crop and resize multiple images to create a uniform look and feel ✨👩‍🎨
Hello Miro Community! If you're looking to create a consistent and professional look for your Miro boards quickly, check out these bulk image editing features.
Bulk Cropping + Bulk Resizing + Auto-layout can be especially helpful for those working with multiple images at once. Instead of editing each image individually, you can make quick adjustments in bulk, streamlining your workflow and allowing you to focus on other aspects of your project.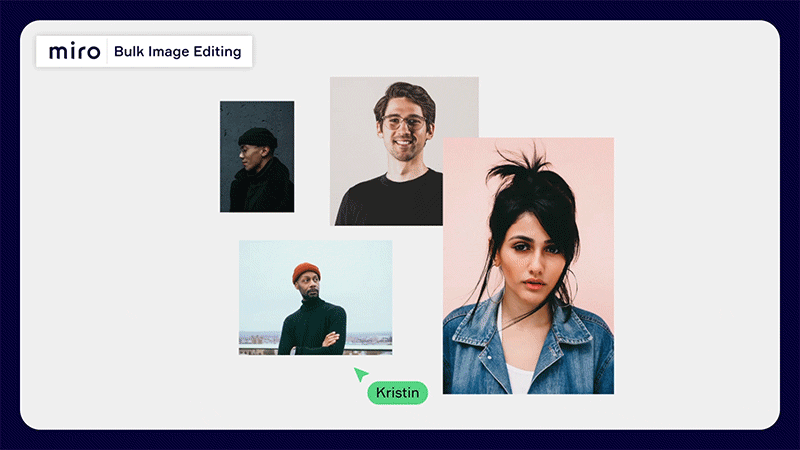 With bulk cropping, you can easily select multiple images and apply masks, such as circles and squares, with just one click. You can also resize multiple images at once by height or width, saving you time and effort. And don't forget to use auto layout to instantly align them for a neat and tidy layout.
So give bulk image editing a try and see how it can level up your work in Miro!