THE ABSTRACT
It would be great to be able to have one-click shuffle (place in random order) all of currently selected objects.

THE PROBLEM
There is a great variety of activities in collaboration, that require object randomness when preparing or playing with the board: selecting shuffled sticky notes, voting on ideas placed in random order, working with random cards.
Currently Miro does not have any tool to do that neither quickly nor efficiently. You can only do it manually, which basically eliminates the "random" concept out of it (you can use some hacks, such as dragging objects in frame with grid mode - but it is still manual).
THE (POSSIBLE) SOLUTION
With recently introduced "smart alignment" you can introduce option to align & shuffle, that will move selected objects into a smart alignment - next to each other - but in random order. It could be a button something like this:
BEFORE: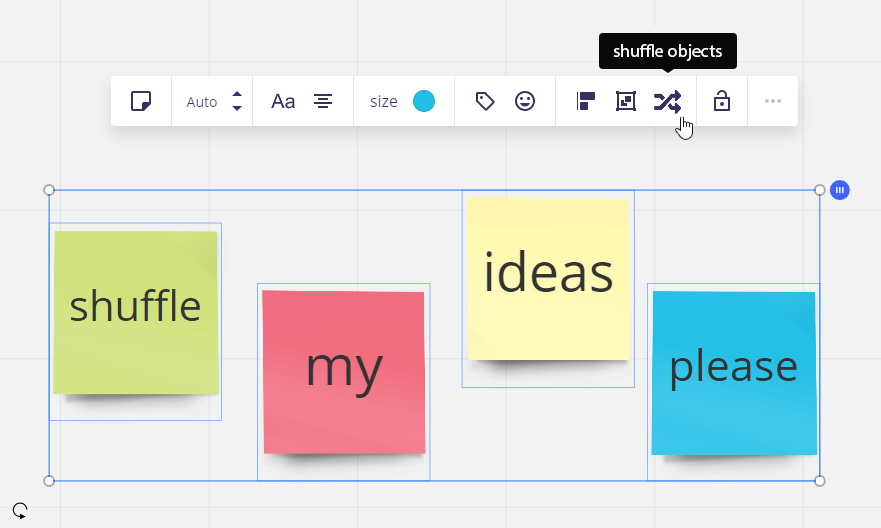 AFTER (smart aligned & shuffled):