Hi,
I'm making a demo app so that unregistered users can use the Miro board. (like https://miro.com/marketplace/whereby)
but, the access-link imported through the open api of miroBoardsPicker works normally only once.
When I open the access link in another tab, I'll see a page like this: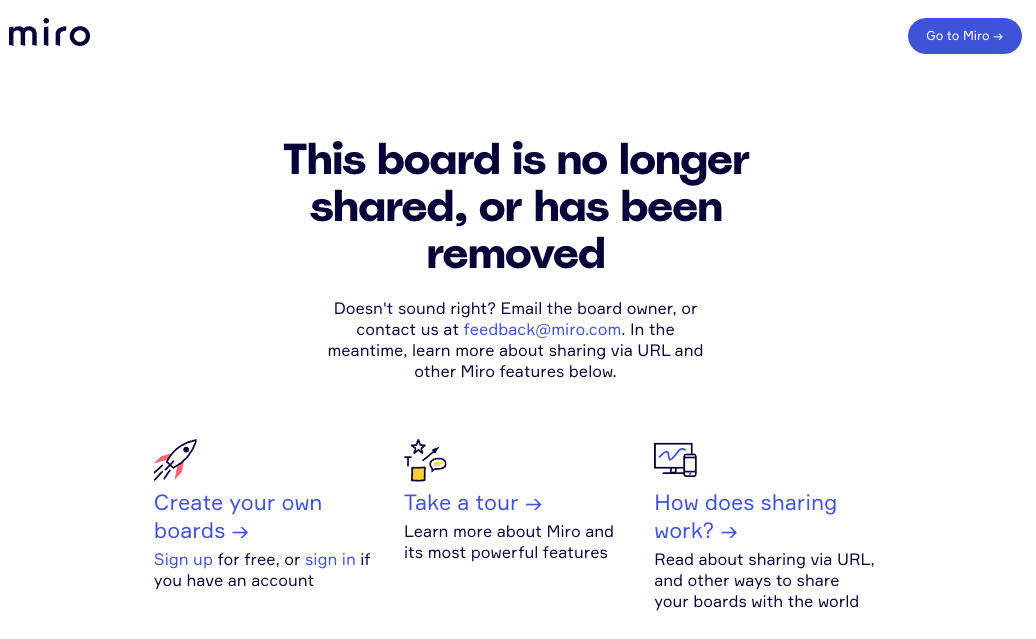 What should I do?
Thanks in advance.
Best answer by Boris Borodyansky 11 January 2021, 18:00
View original