This is very important for me because I am looking for ways to speed up the board loading time. I thought that reducing the start view area would help. I hid the frames outside the view area. But even within the same session, once I save a new "start view", if I click to "set start view" again, it shows a different area, much larger than my working space yet often excluding parts of the hidden frames. There doesn't seem to be any logic in the way it shows. And if I reload the board or go to the dashboard and start the board from there, "start view" is again something else, not what I saved.
Have a look:
https://www.loom.com/share/d264286d50f943f7bb22e09297adb1cc
Best answer by Robert Johnson 16 February 2021, 17:53
@Celesta - When you execute the Set start view action, it is setting a new view and does not load the previously set start view.
To test your start view,
set the start view, put the board in Anyone with the link → Can view,
and then open the board in a private/incognito browser window.
It will load to where you just set it.
I should also mention that the board will always open for you personally where you were last on it. The Set start view is intended for those who have never been on the board.
Another quick way to set the start view is to simply right-click and select Set current view as start and the board will load for new users to exactly where you were when you executed that action: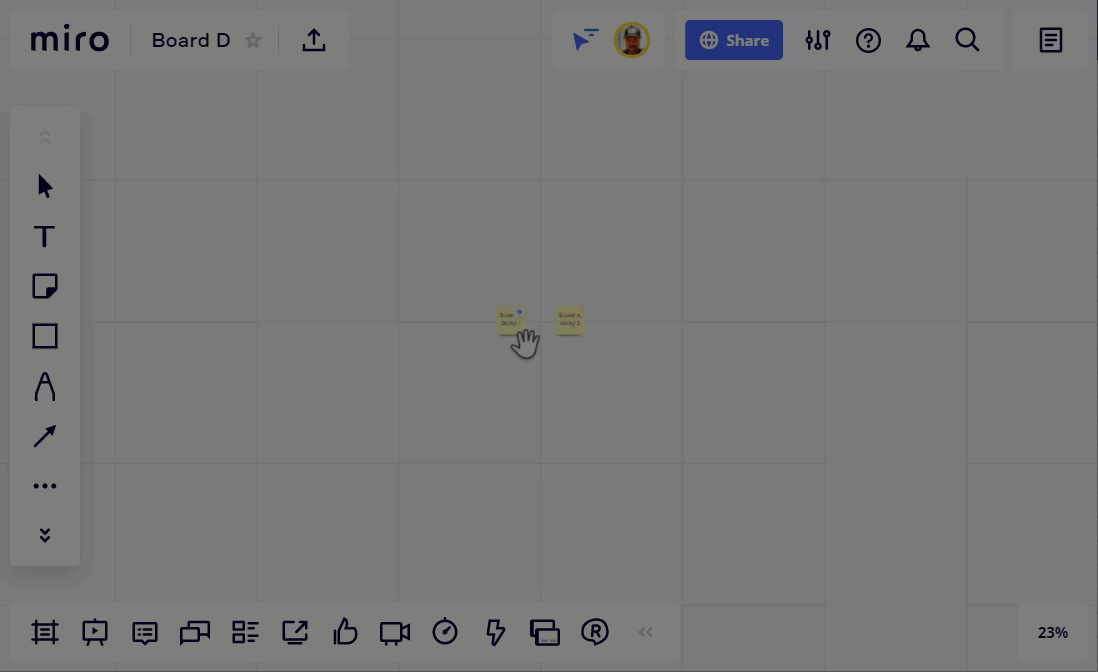 More information on setting the start view can be found in the Sharing Boards and Inviting Collaborators Help Centre article.
View original