Hi all,
I'm very excited for this one, hope you are too!
Code block makes it easy for teams to write and collaborate on code, and to ship better quality software. The widget includes 15 of the most popular programming languages. Code block can:
Automatically highlights syntax 

Paste code from external tools into Miro

Copy the code back into your favorite code editing tool
Engineering teams and recruiters can now easily brainstorm new solutions, debug problems remotely, or conduct coding interviews in Miro.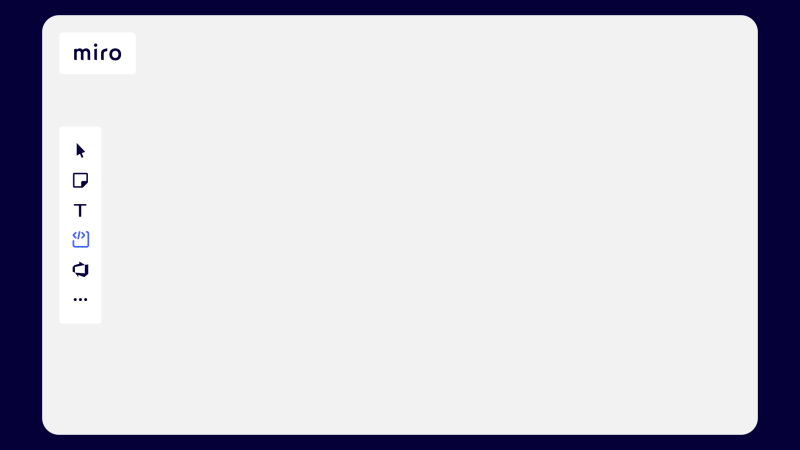 Visit our Help Center for more information.
Happy collaborative coding!
Turner