Available for Miro Enterprise only.
Easily scale Miro adoption risk-free with unlimited licenses every quarter. With no upfront commitments or retroactive charges, you control how quickly you need to grow. 
Read the blog post to learn more or contact us to see if FLP will fit your organization's needs.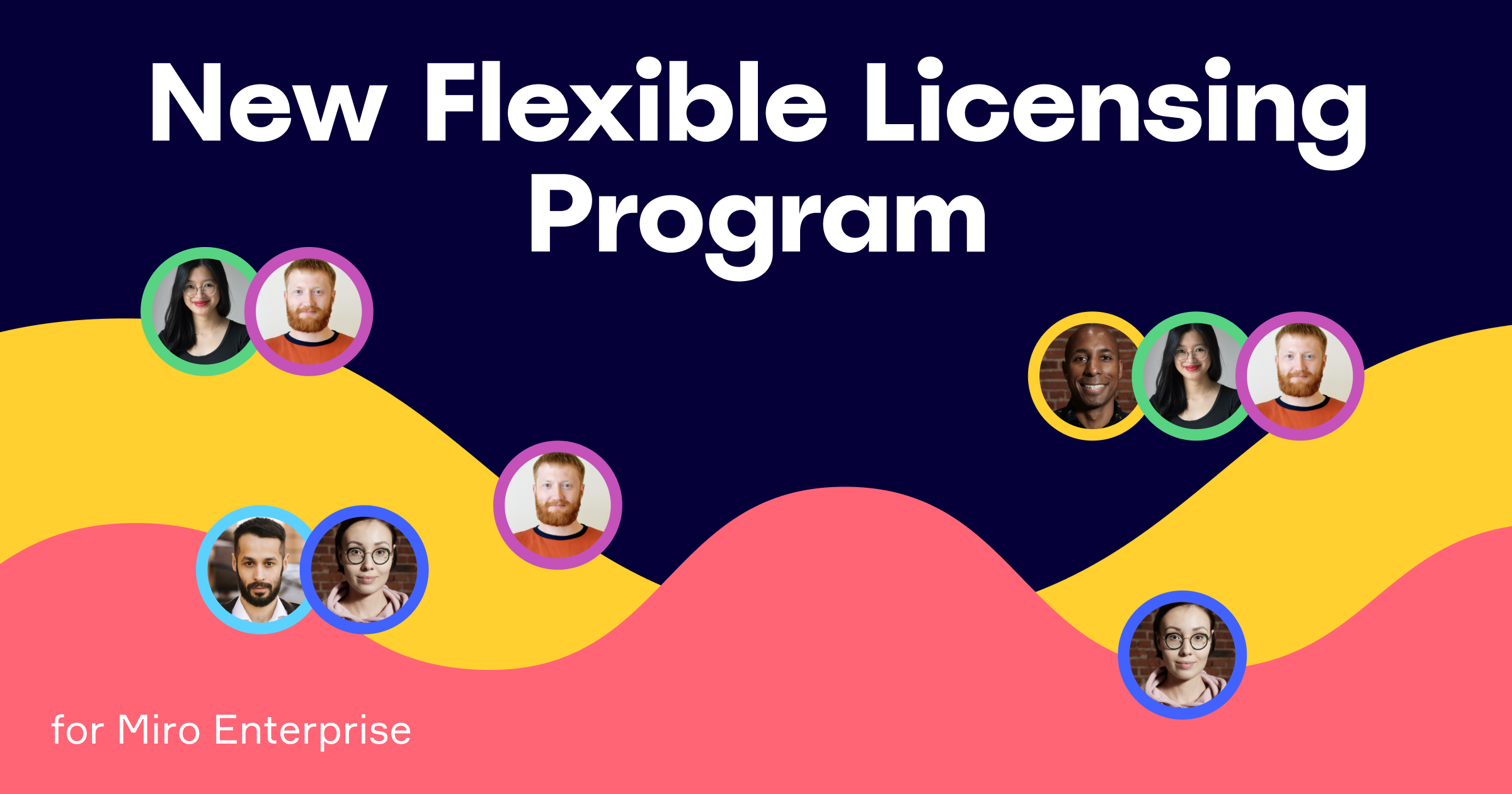 Improved admin experience for new user invitations
This update only applies to customers who are currently enrolled in our Flexible Licensing Program (FLP).
This UI and tooltip copy update improves the clarity of what license types users will receive and which users will be affected.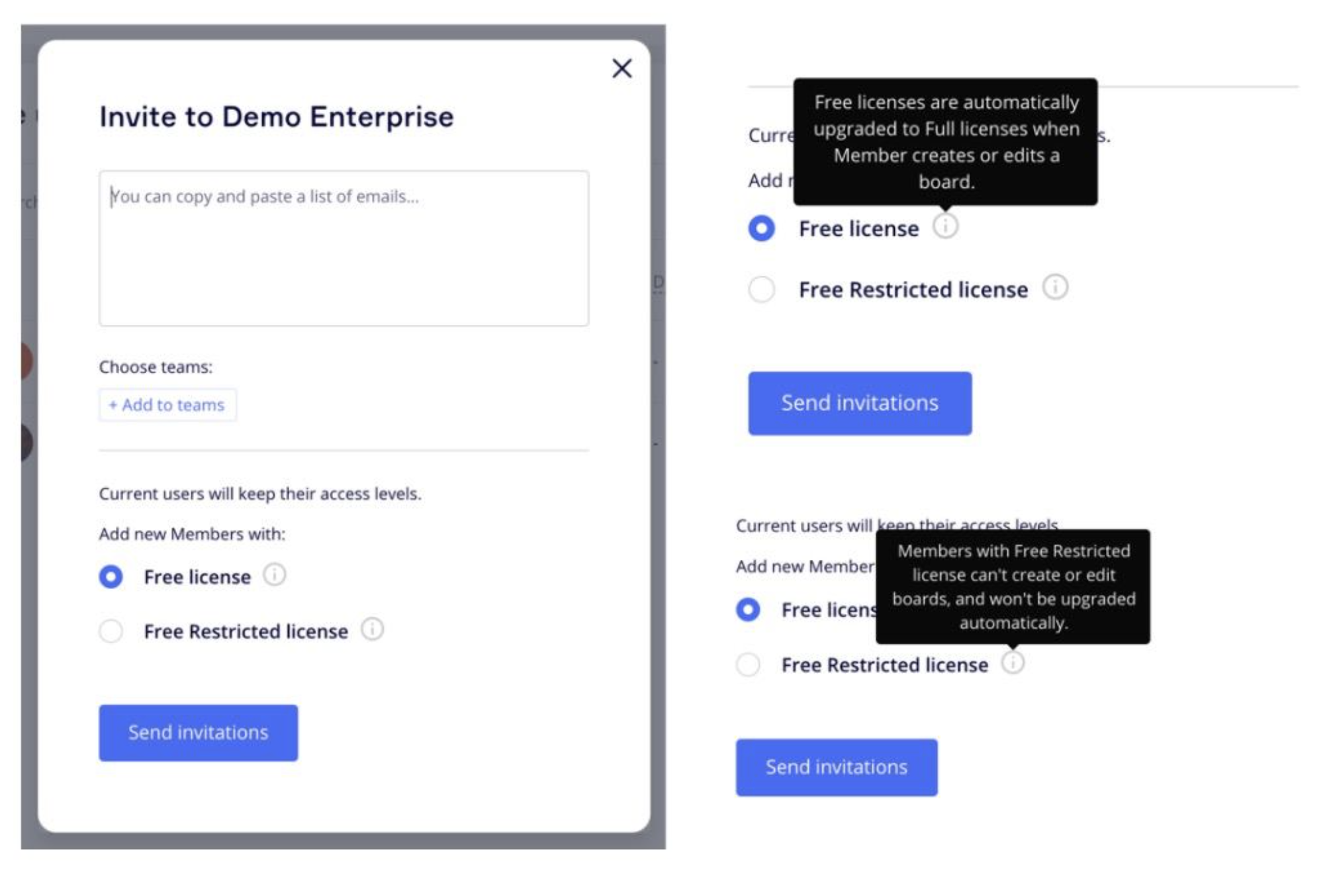 Just a reminder that you can find all product updates in the Changelog.