Hey everyone, Lindsey here, Product Marketing Manager for Remote Meetings and Workshops.
Whether you're a seasoned pro or have found yourself suddenly remote, running remote meetings and workshops can be challenging. We've released a series of enhancements and new resources to help you design and facilitate amazing online sessions in Miro.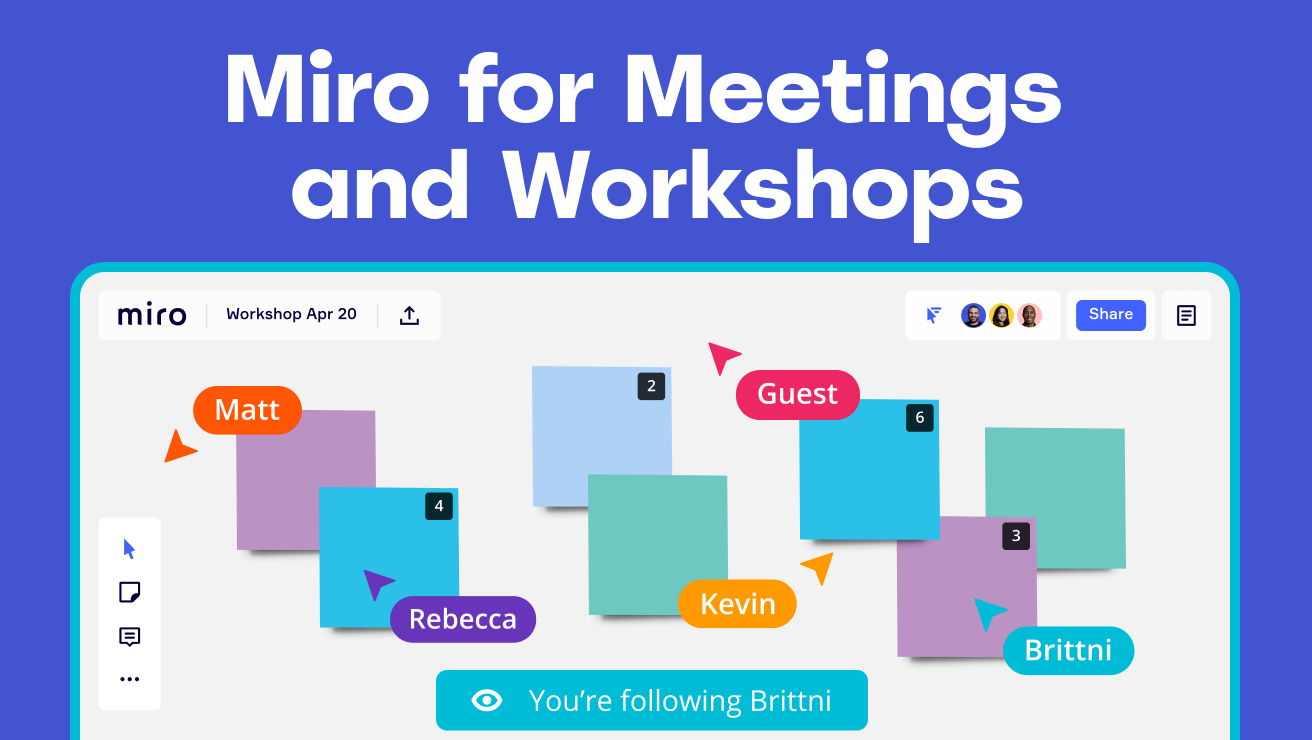 Setup and Preparation
Visual Notes - Set an agenda, add instructions, or an outline of the board for easy audience onboarding. 

*New* Meeting and Workshop Templates - Get a head start designing your boards. Check out the new templates available in-app in the Templates Library.

Lock - Lock elements and templates to the background to avoid accidental editing. This UX improvement reduces the chance of accidental unlocking.

*New* Guest Editors (all paid plans) - The quickest and easiest way to invite collaborators that don't have a Miro account yet.
Remote Facilitation
Screen Sharing - Enable participants to follow along as you navigate the board and focus their attention on your presentation with editing paused.

Video Chat (all paid plans) - Start a quick video chat directly from Miro to reduce the number of tools and simplify the experience for audience members.

Timer (all paid plans) - A facilitator's favorite that shouldn't be missed. Display a countdown timer on every participant's board to stay on track as a group remotely.

Voting (all paid plans) - Take an anonymous poll of items on the board to prioritize or identify preferred items democratically. 

Additional facilitation features coming soon!
Read our latest blog post to learn how these features and resources can help you run your next remote meeting and workshop.