For those creating low-fidelity wireframes on Miro, you can actually import your wireframes to Uizard to automatically turn them into high-fidelity prototypes.
1. Draw your wireframes on Miro
Start off by drawing your wireframes on Miro, and be mindful of using Uizard's wireframing language while at it. You can do that by following Uizard's sketching guide.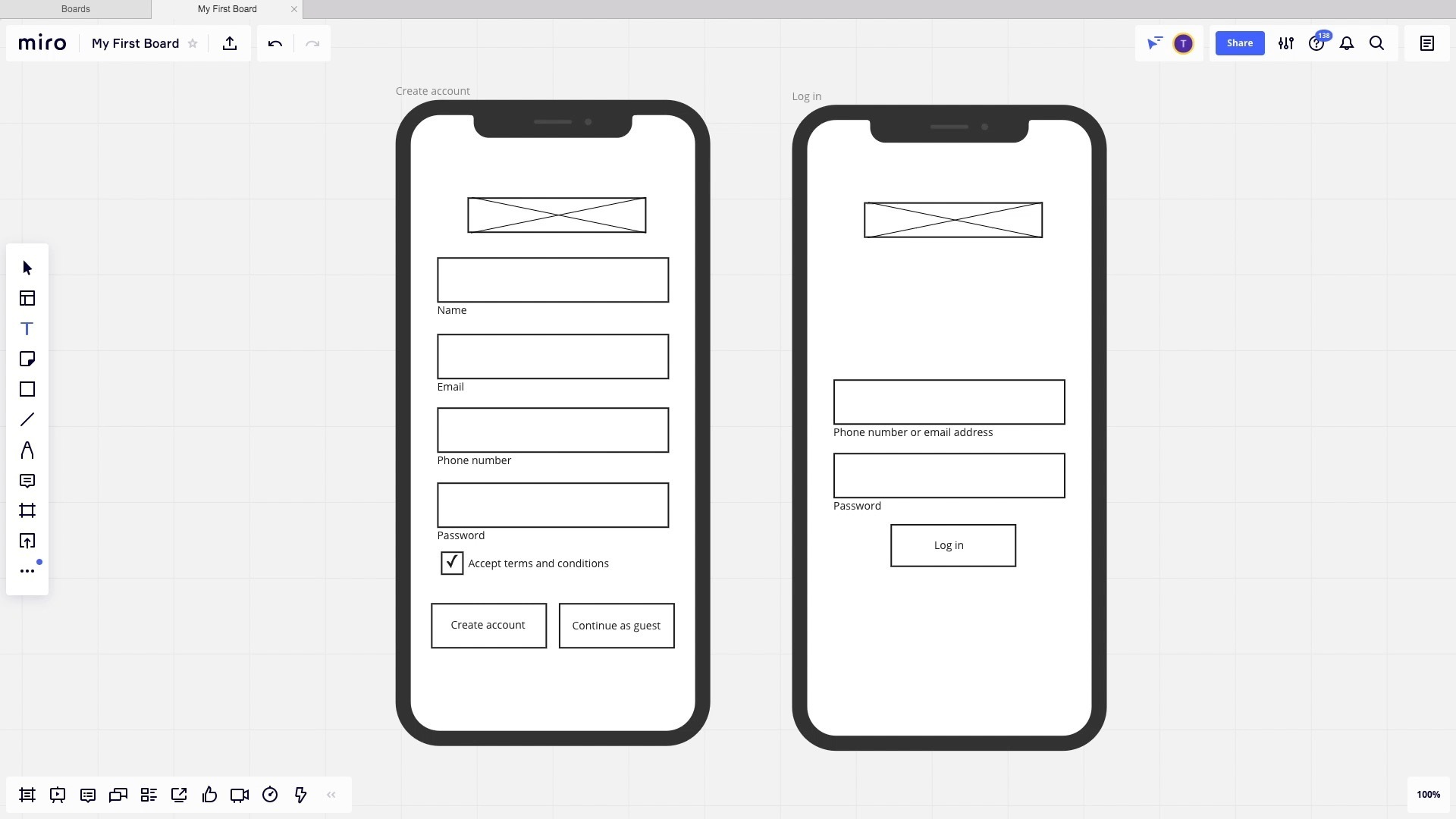 2. Take screenshots of your wireframes, and upload them to Uizard
Do this, and watch Uizard's AI transform your low-fidelity wireframes to editable high-fidelity screens!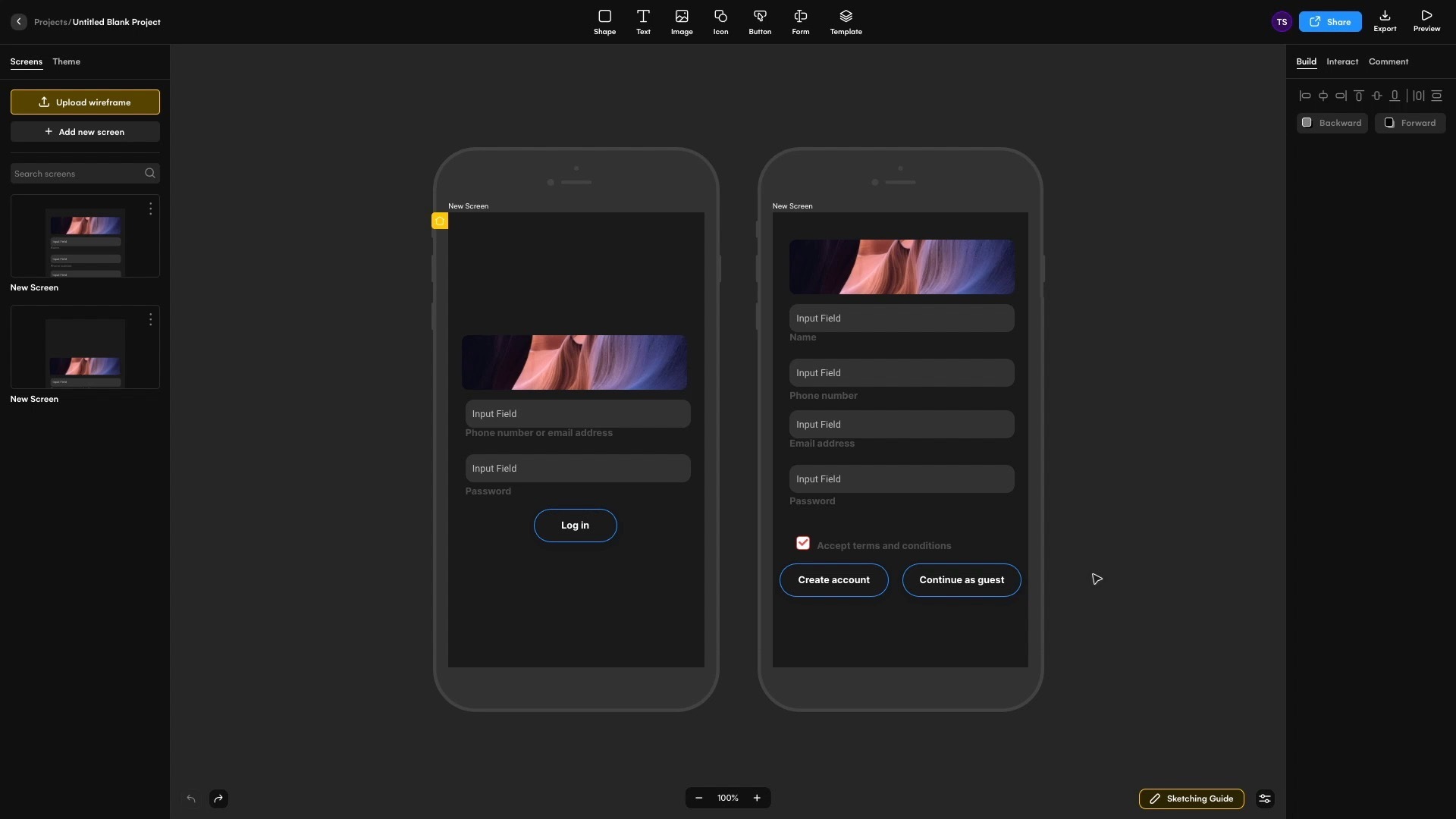 3. Edit and customize your screens to complete
Upon transformation, you can polish and customize your design in Uizard through easy drag-and-drop! There are a lot of templates you can use too, such as the conversation screen below.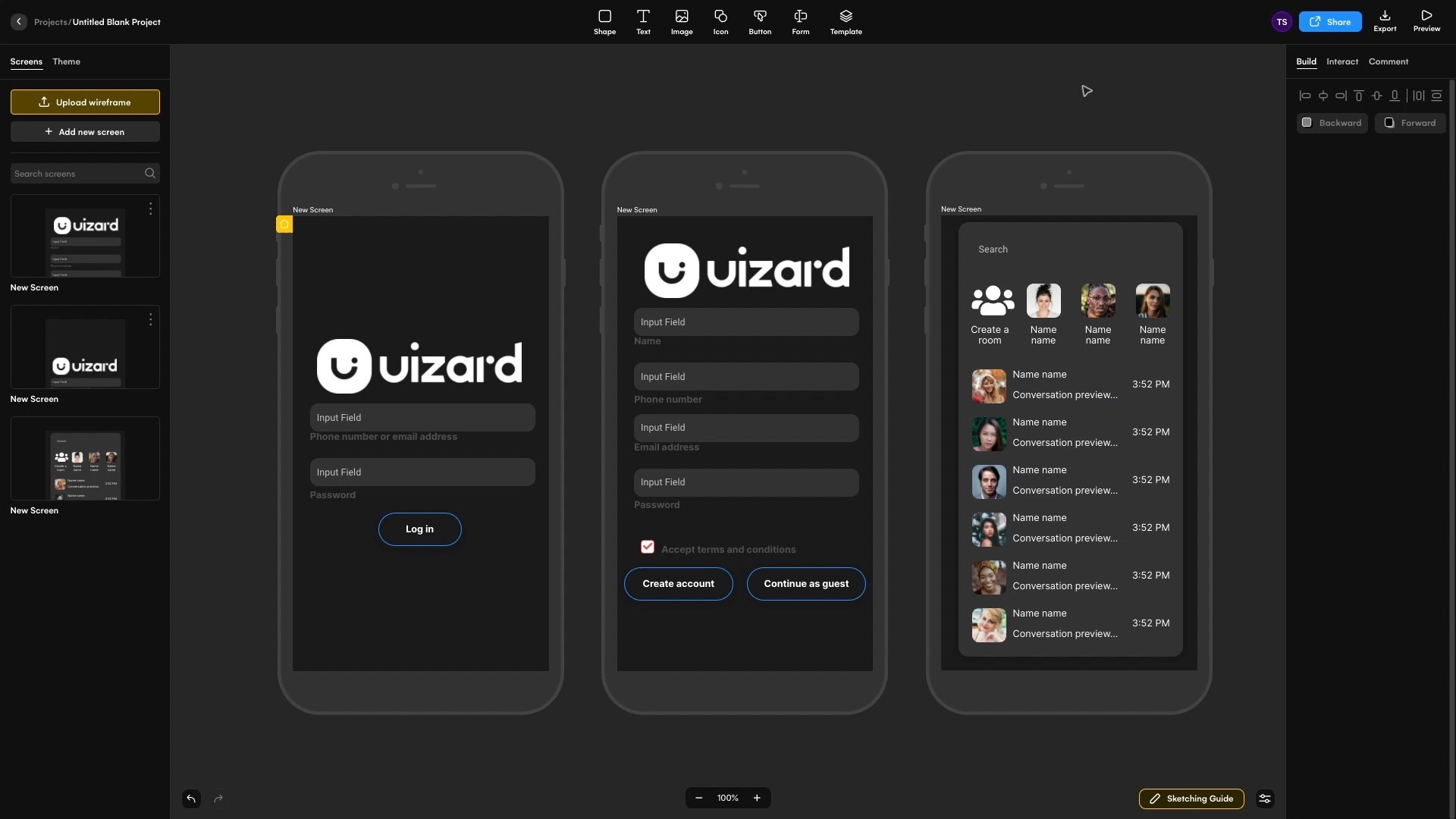 Bonus:
You can even take your design further by linking screens together and automatically generating your own theme from any image or URL.
Hope this helps! Enoy!