Hello,
I have found a couple of entries in this community listing that are similar to my problem, but different:  when I share a link to others inviting them to a board I create as a licensed consultant plan user, those users no longer have the abilithy to download files I've placed on that board.  They receive the error "Download is not allowed. Board owners can turn this on in settings."
I am familiar with the settings that are explained in Miro help, and this has worked fine for me over many months.
The ability for a paid user to share a board freely with non-paying users was a feature that was in beta, but the beta status went away some weeks ago, so I view this as a supported feature.
Has something changed? I no longer see the option in board permissions to allow "anyone with the board access."
Any info would be greatly appreciated.
Thanks….Peter
Best answer by Robert Johnson 16 April 2021, 01:31
@Peter J Borsella - If you are only seeing the following three options (with the checkmarks) and not the "Anyone with board access" option: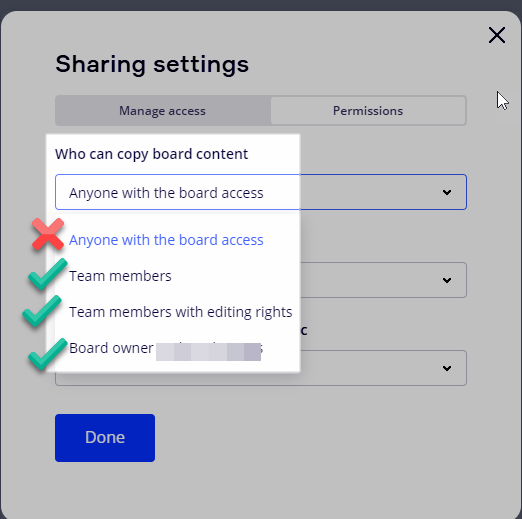 Then someone may have chosen "Only team members" in the team's Board content settings permissions: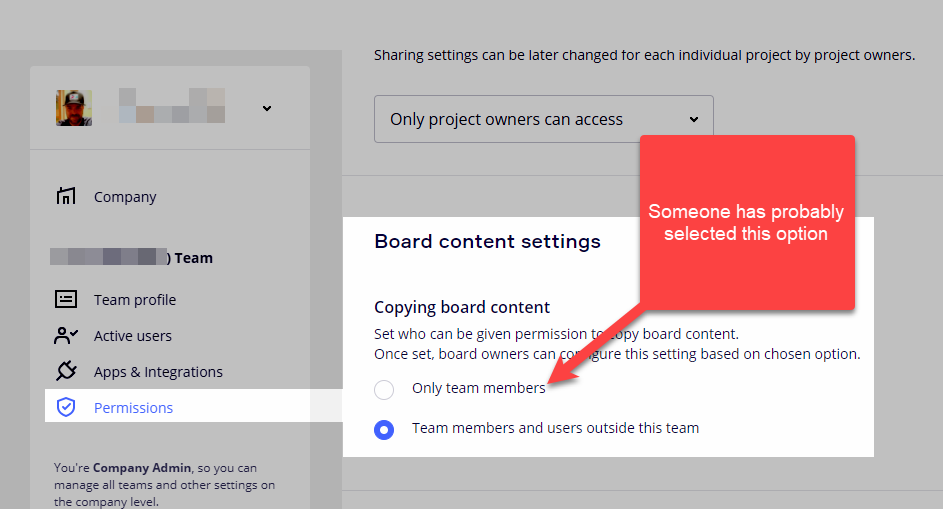 View original