Dear Miro Community,

I found an article in the Miro Help Centre about pasting links on boards:
Internal and External Linking – Miro Support & Help Center

I managed only once though.. It worked with a link to another Miro board, and then I had very nice icon. Well done ;)

But with some other URL, no way .. Is there any specific format that should be used ?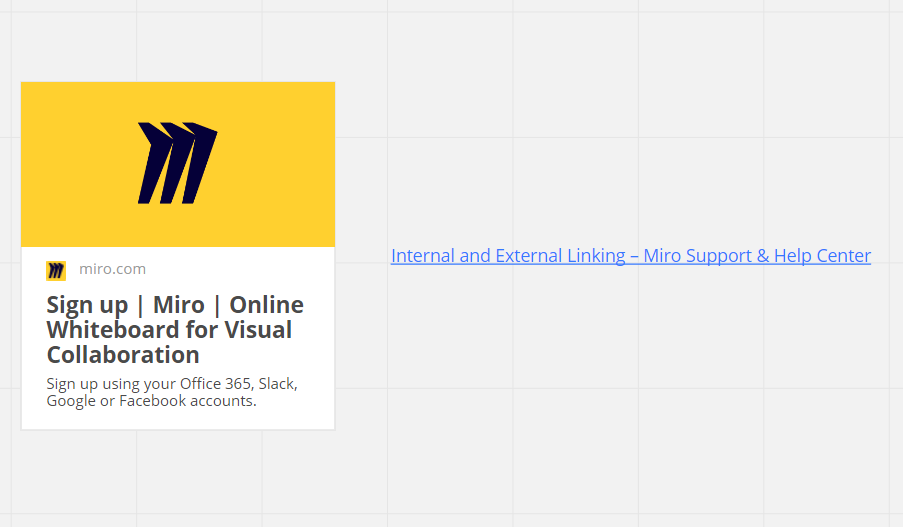 Many thanks for your support.

Best,
A