Hi,
it would be great if I can hide frames, when I switch into presentation mode.

So it should look like this: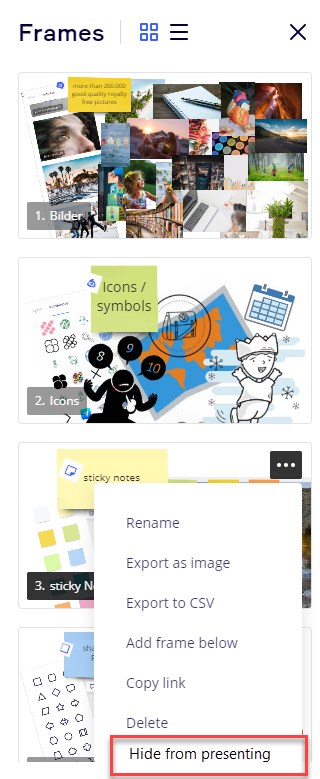 And of course I can choose more than one frame that I like to hide from a presentation.
I need a fast and simple way to hide frames without creating any new copied boards.
Michael