Hello,
stickies are the no1 feature in miro to me.
But it would be much better, if i could choose a colour for the sticky and even have more options (the same like i have in the text-tool) for textformatting.
I added a picture of what i like to see in miro.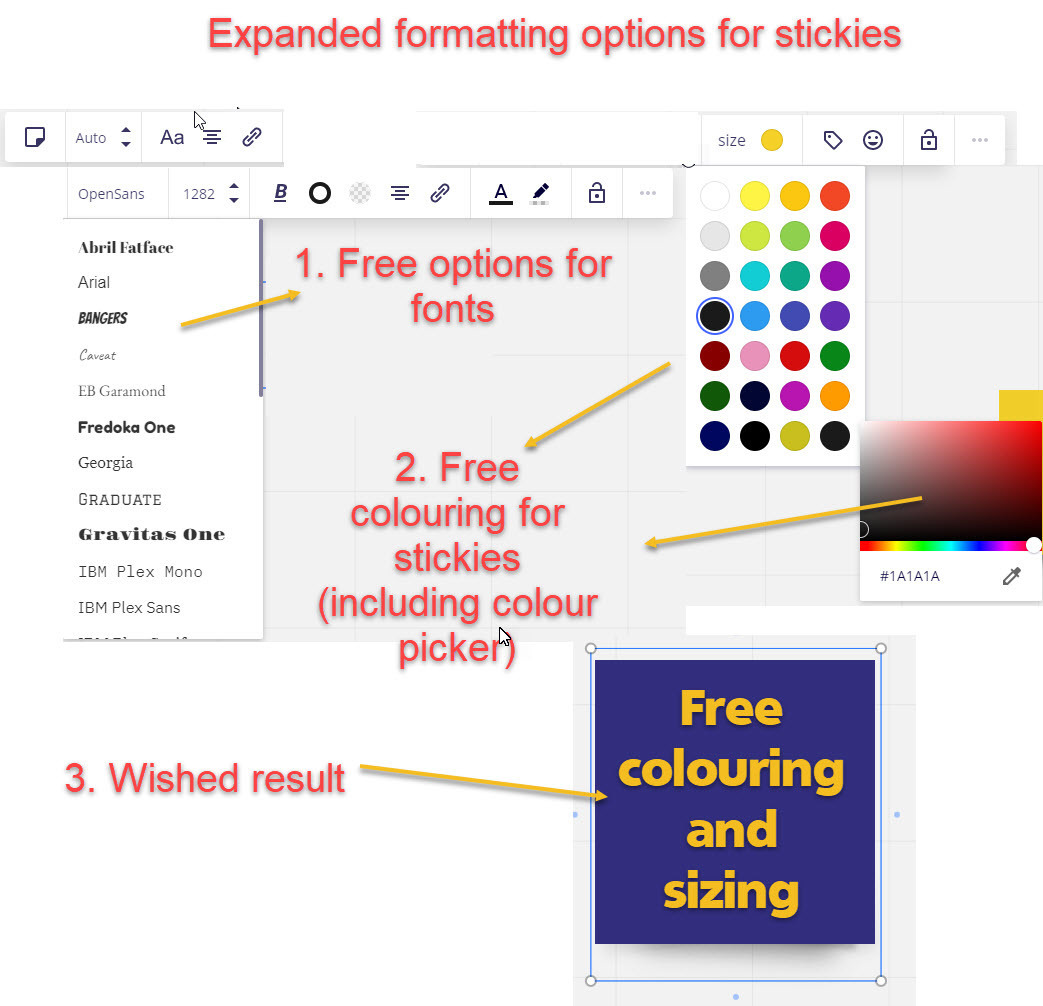 Michael