Hi,
I like to be able to convert single lines into new shapes so that I can create custom shapes more easily and in a flexible way.
I did try to group shapes together to create new ones for instance like in the picture below. But this does not look as prity as it would if it was one single shape.
So how about: connecting lines together so an closed area is formed. Converting this to the shape will then add the possibility to change the area color.
In the ideal case you can just drag and drop that new shape to the shape library.
This screenshot shows new shapes grouped together from basic shapes like rectangles and triangles. 
… here an example that shows the use case….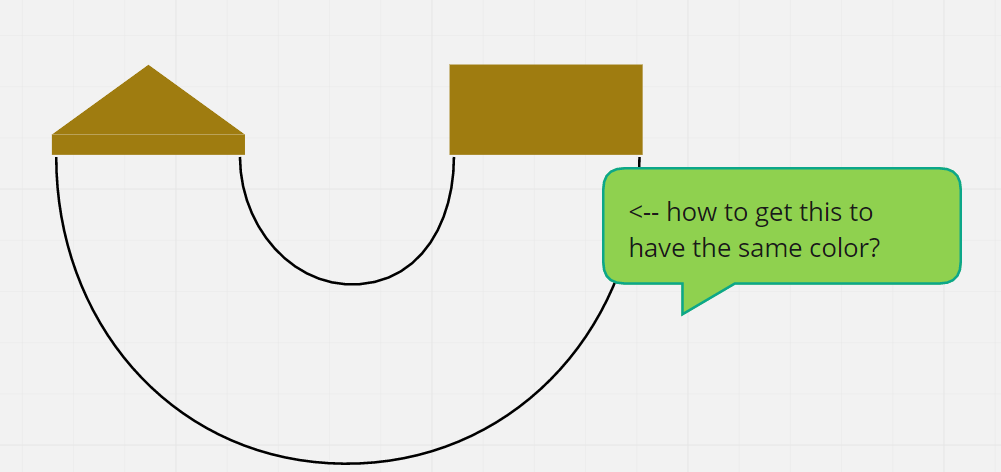 Another reason for my wish: When puzzling shapes together from basic shapes this is what happens after scaling them up and down a bit. A single shape resists that process much better.