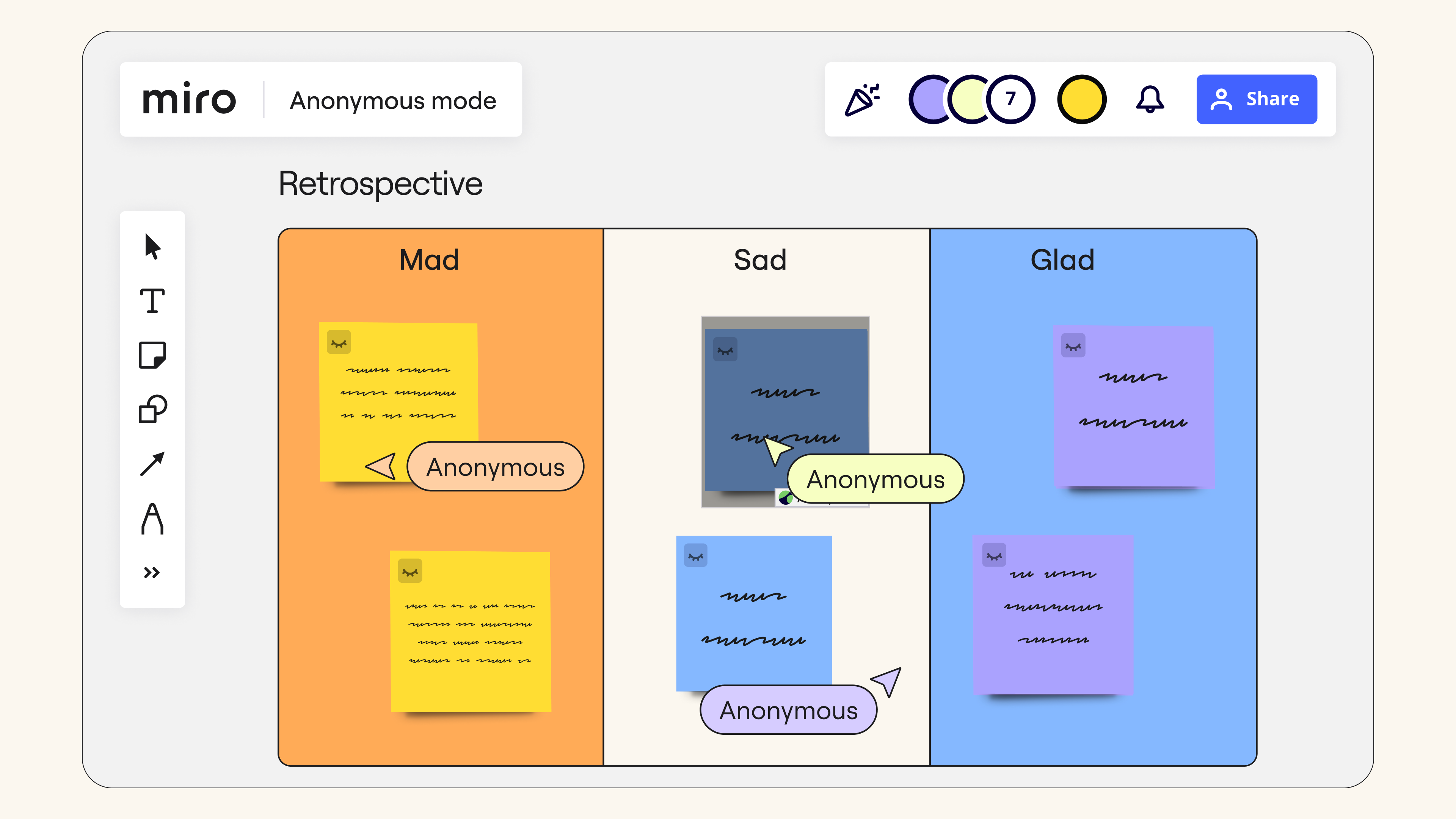 The new version of Private Mode on sticky notes allows you and your team to re-word, prepare, and consider ideas completely anonymously.
Experience a safe space to run retrospectives and feedback sessions on Miro. When we say anonymous, we mean anonymous -- 
No authors in user-experience: Cursors and hover-over names are anonymized (names and colors)
No labels on interface: Author labels would say "Anonymous" forever
Back-end panels anonymised: Widget info would note "Anonymous" for 'Created by'
Interested in trying it? Click here!
#agileretrospectives #Retrospectives #Miro #agilemindset