Hi Miro Community 👋,
We've got a very exciting update about something that a lot of you have been asking for: you can now format text in Miro cards with a new text formatting toolbar!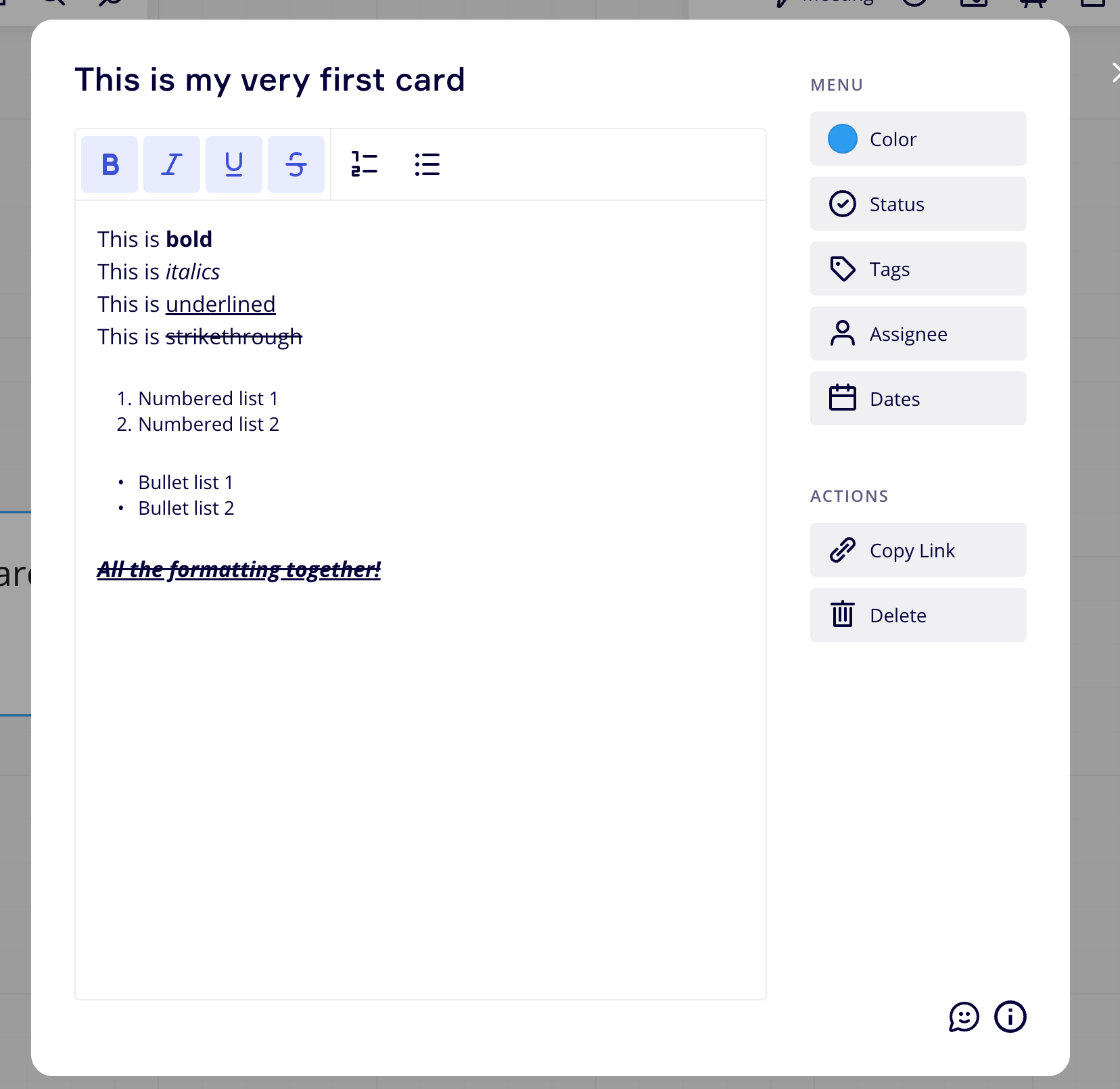 You were already able to do this by using shortcuts, but we realized through your feedback that not a lot of users knew about this and it was hard for those who didn't know the shortcuts off the top of their head 🙃. So, we iterated and added the toolbar to make it easier for everyone to format text in cards however they want. We'll also be adding even more formatting options soon, so stay tuned 😄!
Here's a 1-minute screen recording I created to show how it works.
Head to your Miro board and try it out! And don't forget to let us know your feedback.
Happy formatting,
Steven
P.S. many more improvements to cards coming soon! 😉