Hi everyone! I'm thrilled to let you know we just released two exciting updates that will make your collaboration in Miro more fun and engaging than ever before 
We added four more sticky note colors – now you can better color code your ideas or assign sticky note colors to your team members when you're brainstorming collaboratively 
Now you can add emojis to your Miro boards using our all-new app. Use them to create ice breakers, spice up your presentations, vote for ideas, and more!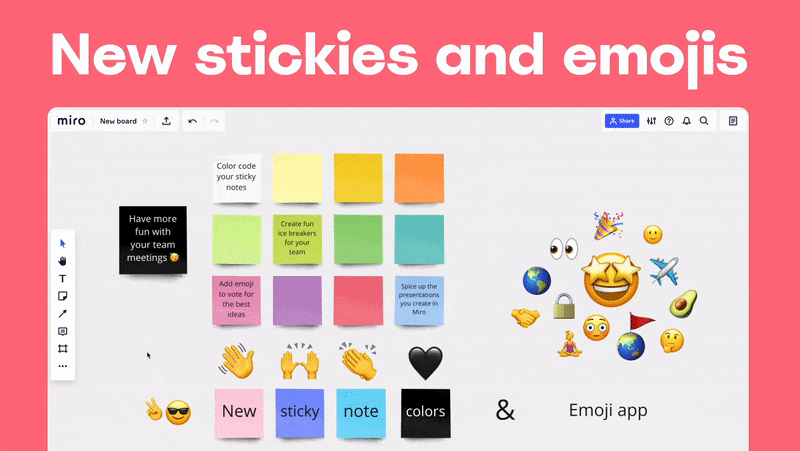 Visit Help Center to learn more, and let us know what you think about these updates in the comments