Hey Miro Community!
Did you know there are Miro apps that can help you work even better?
Check out the newest apps available on the Miro Marketplace - built by our developer community.
Try the apps today:
Update: Color palettes now available in PowerPack!
Create your own color palettes
Create shared team palettes that can be used across multiple boards (Pro version)
Discover 50 pre-made color combination palettes to save you time
Create & share color gradients & apply them to objects on the board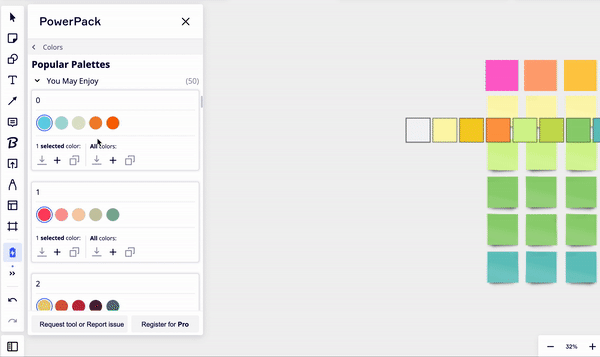 Who can solve it the fastest? Get the team engaged with Rijksmuseum Puzzles.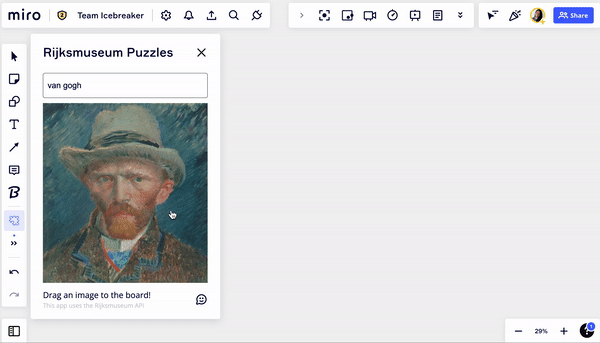 Find new images for your presentations with Refsee - AI Video Search
Bring your research findings into Miro with dscout
Visualize research sessions in Miro with CoMADO
Let us know your thoughts in the comments below ⬇️
Visit the Miro Marketplace to explore tons of other apps and integrations, to fit your documentation, task tracking, productivity needs.
Want to build your own app? Get started on the Miro Developer portal.