Hello, Miro Experts! 
Showcase your bespoke services alongside your best-in-class templates with a new profile design in Miroverse, exclusively for Miro Experts.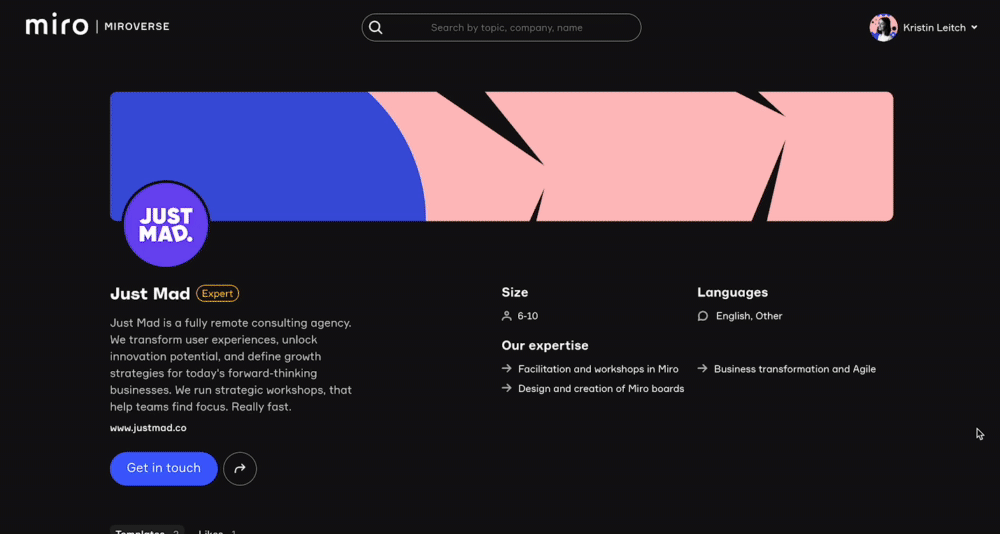 The new Miro Expert profiles, now in Miroverse, bring together the flexibility of a Miroverse profile with the marketing opportunities of a Miro Expert profile — all in one place. You have full control over managing your profile and promoting your services and expertise, making it easy to keep your portfolio up-to-date, connect with the Miro community, and get recognized as a Miro Expert. Learn more.
→ Go to Miroverse to explore the new Miro Experts profiles.