Hello Miro Community 👋

Knowing who you're collaborating with makes it easier to clarify responsibilities and hold team members accountable. The latest updates to @mentions help you to keep tasks organized and searchable, making it easier to work with and identify team members, and find information when needed.
In-text mentions — Reference teammates on text-based widgets, including Sticky Notes, Shapes, and Text to keep everyone on the same page.
Self mention — Reference yourself with @mentions, providing an easy way to highlight your involvement in a task or conversation.
Profile cards — Profile cards help you to quickly identify who you're working with when hovering over @mentioned names.
📚 Visit the Help Center to learn more about @Mentioning people on the board.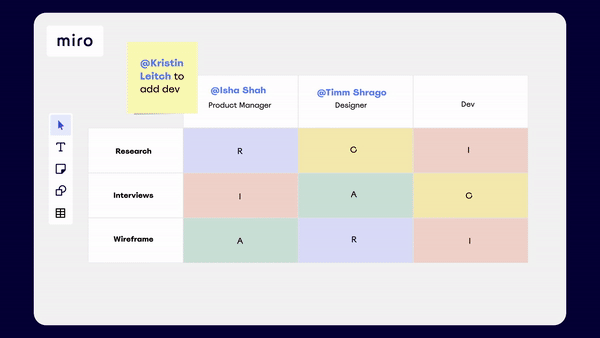 💬 Have you tried out these updates yet? We would love to hear your thoughts and experiences in the comments below. Let's keep the conversation going.