UPDATE: Exciting news 🎉 The new templates experience has been rolled out for all users. See the new experience.
Visit the Help Center to get into the specifics or learn more in the blog.

—
Hi Miro Community, 
I'm Vicki, Growth Product Manager at Miro, and I'm excited to share an update on Miro Templates!
Starting today, we've begun testing a new templates experience in customer accounts. For those lucky few, you can easily browse our 150+ templates, including the best-in-class templates made by Miroverse creators!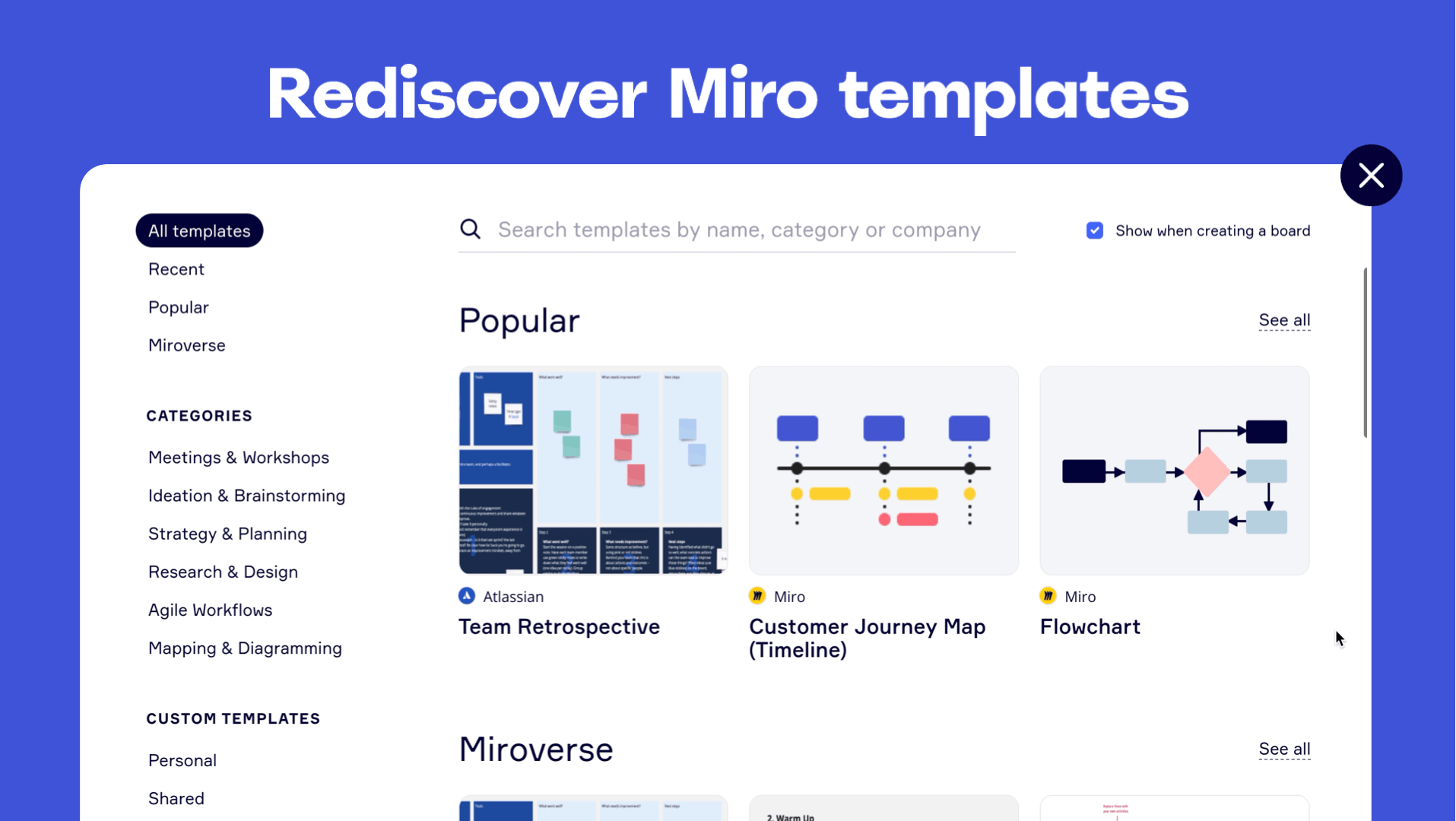 The new template experience lets you:
⚡️ Get started faster with templates right from your dashboard
🔎 Quickly find templates via topic tags and featured templates
👩‍🚀 Leverage best practices from the Miroverse Community
📚 Learn all about a template with interactive previews and educational resources
We'll be rolling out the new template experience to everyone over the next few weeks, so keep in mind you may not have access to all our templates just yet.
After you've experienced browsing and testing out the designs, we'd love to know: Do you like them? Are they helpful? Any templates you want to see next?
Drop your feedback in the thread below