Hello, Miro Community! 

Today we are excited to announce that Miro is now available in GoTo Meeting, GoTo Training and GoTo Connect, making collaboration even easier during meeting & training sessions.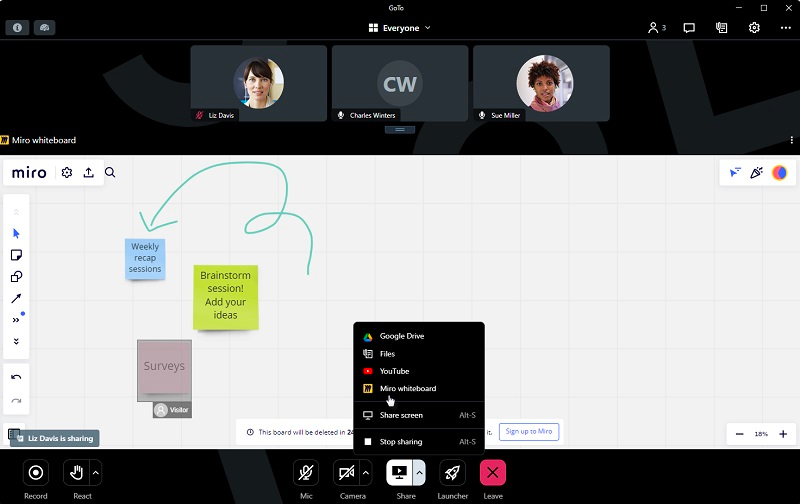 With the integrations into GoTo's applications, users can: 
Collaborate on a Miro board from within the GoTo apps: Miro is integrated directly into GoTo's communications products, so users can access their boards without leaving their meetings or training session.
Drive better engagement across all teams by unlocking more efficient brainstorming, diagramming, journey mapping, and more.
Access sticky notes, mind maps, timeline builders, code blocks, charts, tables, and other creative tools to drive real-time collaboration with colleagues and customers.
Create a whiteboard without a Miro account: GoTo users who don't have a Miro account can simply create a new blank board within GoTo, accessible for 24 hours.
If you are a GoTo user, try the integrations out in your next meeting or training. Happy collaborating!