Hey everyone! 🙂
We've added some new tools to help you create presentations faster in Miro! Check them out ↓
Frame management tools 
🪄 In a single click, Magic Organize helps you rearrange the presentation order of your slides to reflect how they are placed on the board. (from top to bottom and left to right)

☑️ Bulk select frames lets you select multiple frames simultaneously to delete, reorder, or hide them. 

🙌 Drag to resize your frames to fit the content you want to present. 

👩‍🎨 Choose any background color for your frames.  

👀 List view is added to the presentation frame sidebar for those who want a good text overview of the presentation slides. 
Content editing tools 
✂️ Crop images with different shapes to make them pop. 

📏 Alignment guides will pop up while you crop images to keep them aligned with everything else on the board.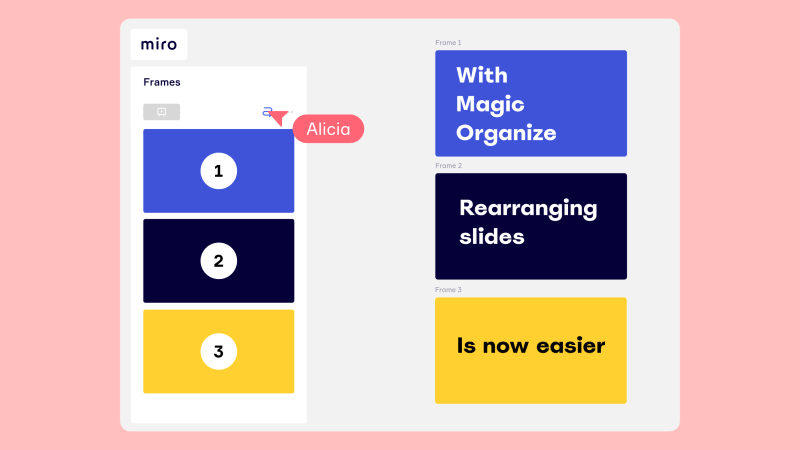 Learn more in our Help Center, and we'd really love to hear your feedback below!