Hey Miro Fam 👋,
We have a cool new update for all you who cluster your Sticky Notes. Introducing Cluster by Keyword, which identifies and groups Sticky Notes together based on similar content, supported by an AI-algorithm. And what's more? You can easily move Sticky Notes between clusters or move entire clusters in one shot.
 
How it works: The AI-model identifies similarities in the text of Sticky Notes and groups them together in containers, generating keyword titles for each cluster. To move a Sticky Note, simply drag-and-drop it under the cluster of your choice.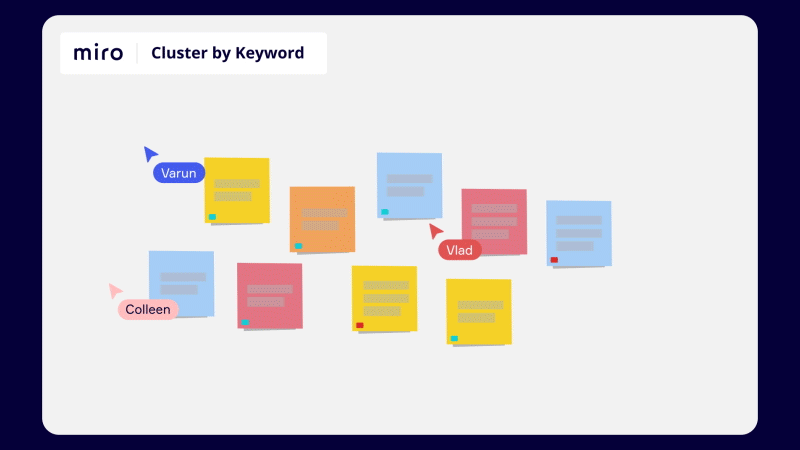 Go ahead and speed up your analysis process! Head to your Miro board and try it out, and don't forget to share your feedback with us here on Miro Communities. 
Enjoy clustering!
Shubangi