I LOVE to take notes using visual techniques, but I am not a good in drawing. So, I used mind maps for many years, but Miro is the best way to take notes.
I live in São Paulo/Brasil and I work with digital marketing since 1998. One of my passions (IKIGAI) is to share what I learned. I believe that I earned this from my mother, which is the best teacher I know.
I would like to share some notes and this is a very special one, because was two weekends of training - Train the Trainer with Blair Singer and Guerrilla Business with Alex Mandossian.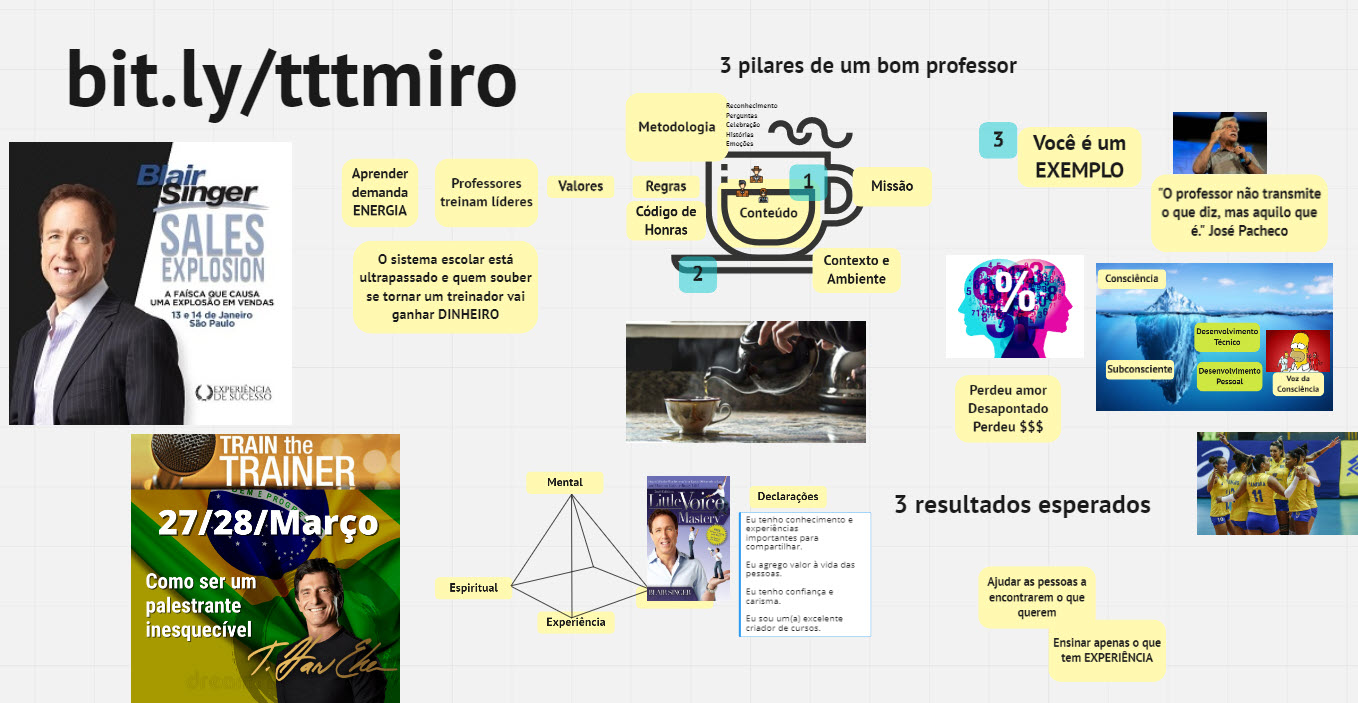 Another training that I LOVED and was very transformational for me was Jorge Coutinho´s High Performance train. You can see my post with videos (in portuguese) about this train.
https://marciookabe.com.br/alta-performance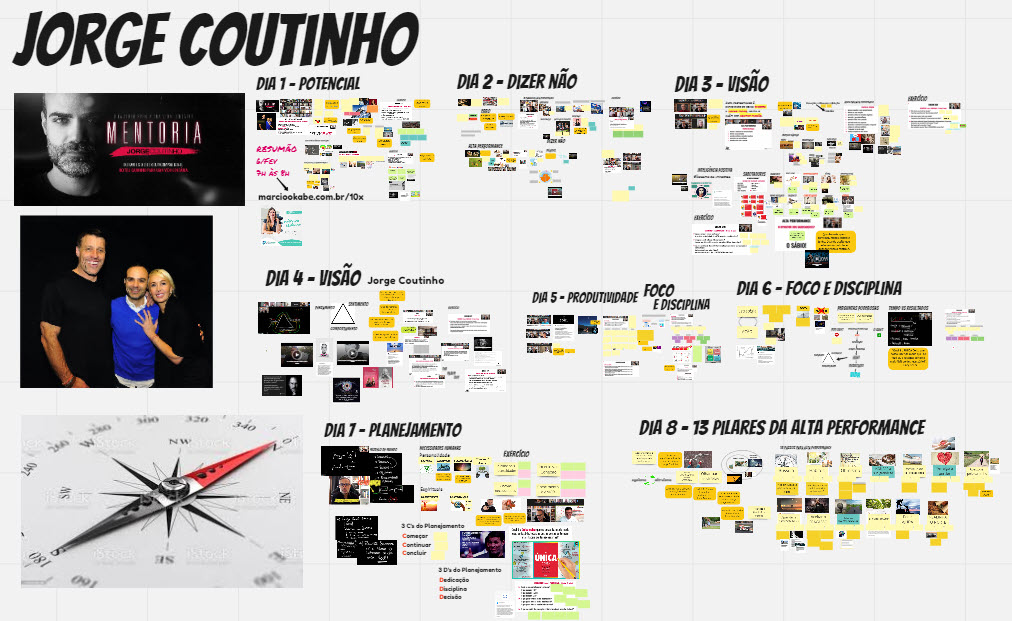 I have dozens of videos about Miro and recently I recorded another series of videos (in portuguese) and I share with you.
I am looking for portuguese (or english, why not?) spoken people to organize online meeting to practice and share experiences with Miro.
Versão em português
ADORO fazer anotações usando técnicas visuais, mas não sou bom em desenho. Então, usei mapas mentais por muitos anos, mas o Miro é a melhor maneira de fazer anotações.
Moro em São Paulo/Brasil e trabalho com marketing digital desde 1998. Uma das minhas paixões (IKIGAI) é compartilhar o que aprendi. Acredito que ganhei isso da minha mãe, que é a melhor professora que conheço.
Gostaria de compartilhar algumas notas e esta é muito especial, pois foram dois finais de semana de treinamento - Train the Trainer com Blair Singer e Guerrilla Business com Alex Mandossian.
Outro treino que AMEI e foi muito transformador para mim foi o treino de Alta Performance do Jorge Coutinho. Você pode ver meu post com vídeos (em português) sobre esse trem.
https://marciookabe.com.br/alta-performance
Tenho dezenas de vídeos sobre o Miro e recentemente gravei mais uma série de vídeos (em português) e compartilho com vocês.
Procuro pessoas que falem português (ou inglês, por que não?) para organizar reuniões online para praticar e compartilhar experiências com o Miro.