I am writing this post as there has been an uptick in users thinking they were missing apps or controls were disappearing. Here's an example: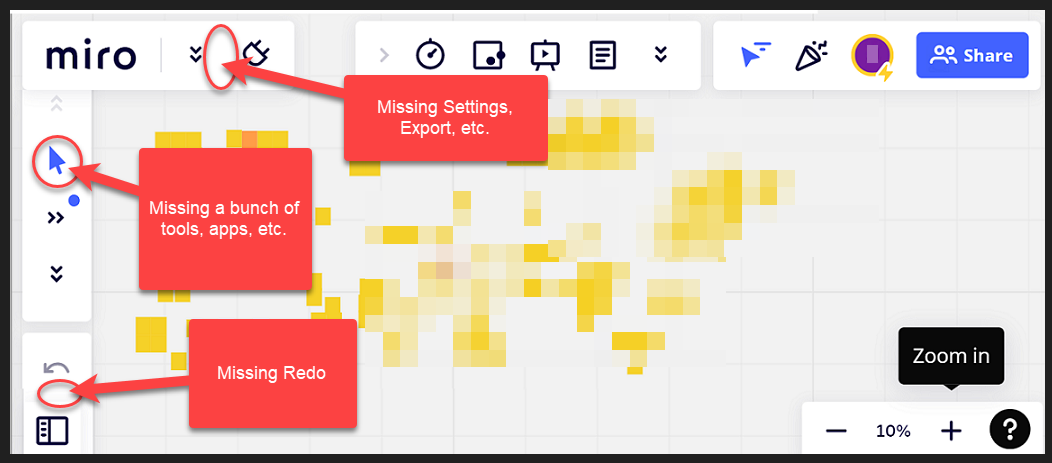 This behaviour should be expected when your Miro board is being displayed in a way that there is just not enough space for all of the controls - some examples of this include:
a small physical display + low resolution, e.g., 13-inch laptop with a resolution set to 1024×576
a larger physical display, but still set to a very low resolution
 your browser/Miro desktop app window is not full maximized.

For example, here is what happens if I have Miro opened in a browser on my 14-inch monitor at 1920 x 1080 resolution AND I don't have the browser windows fully maximized to fill the screen: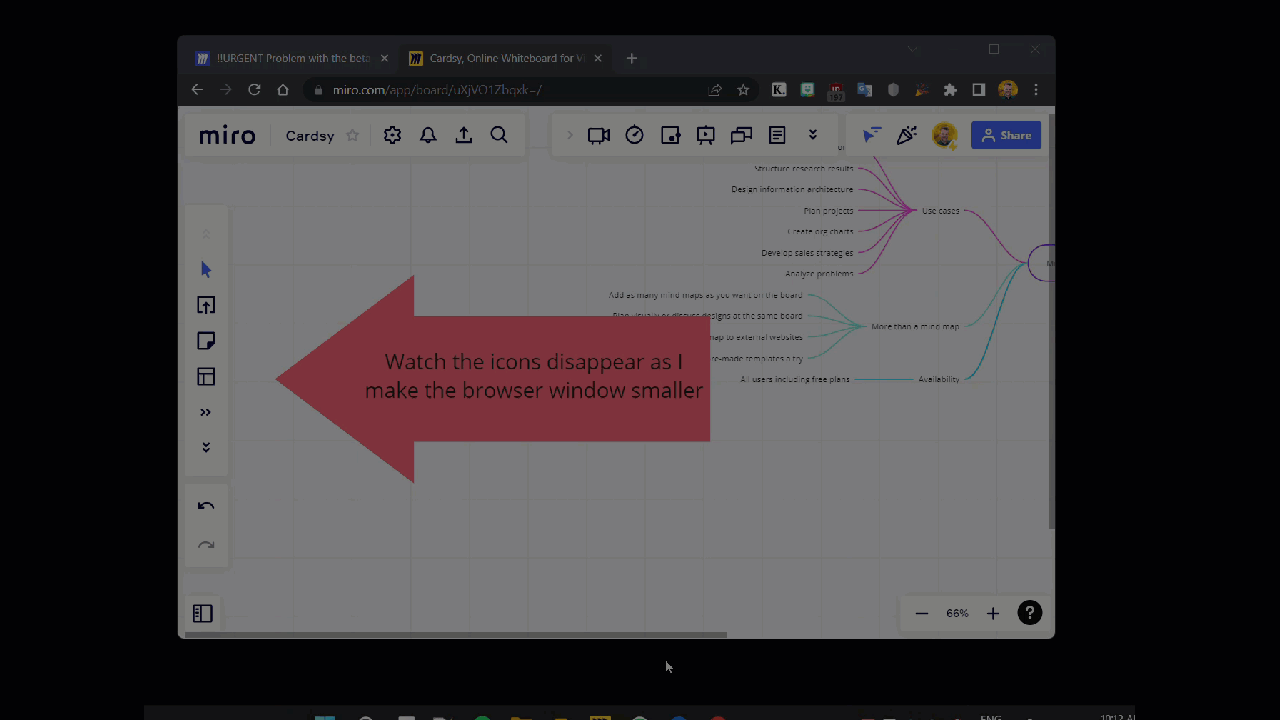 Embedded Boards
This may also happen with embedded board – viewing boards through MS Teams, Confluence pages, Google Meet, etc.
Browser Zoom greater than 100%
Another thing to check is your browser zoom level is at 100%: