In Visio if I have a connection line that crosses another connection line, it automatically adds a little 'jump' to show the line direction.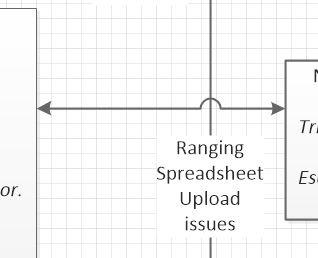 This is a screen grab of a 'jump' in the Visio Software.
You can see one connecting line jumps over another.
In Miro this is would just show as two lines crossing, making it slightly harder to read.