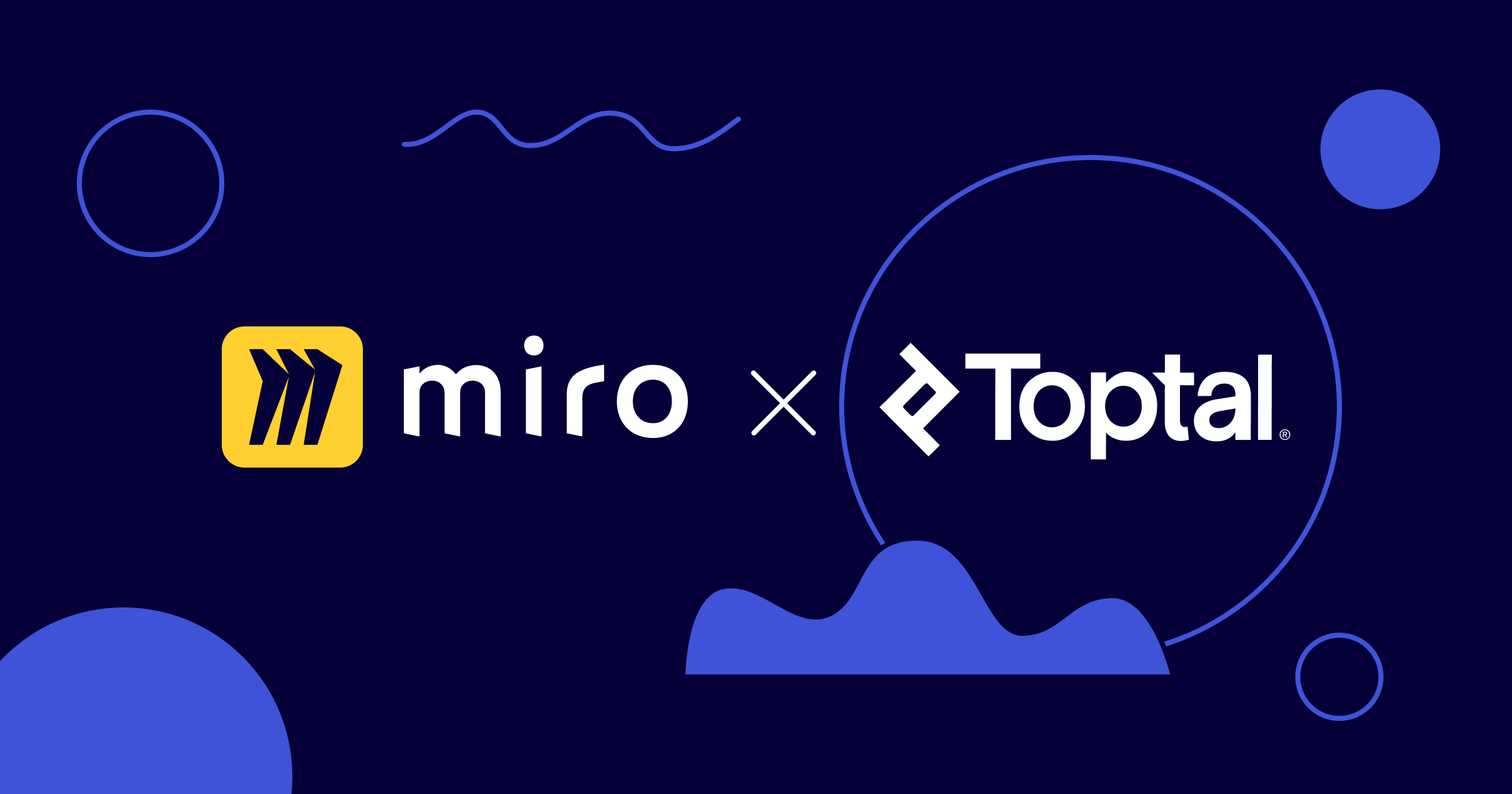 We're excited to announce that we've teamed up with Toptal to empower its global network of freelancers to facilitate their ability to work and collaborate seamlessly with clients with free premium Miro access.
All members of Toptal's global talent network of top freelance software developers, designers, finance experts, product managers, and project managers will now receive priority, invite-only  access to all the exclusive perks of the Miro Professional Network, including dedicated training for client-work and free access to Miro's Consultant plan. 
"Top companies rely on Toptal and its global talent network for their most important projects," said Christy Schumann, SVP of Talent Operations, at Toptal. "Toptal network members are part of the world's largest fully distributed workforce. Access to powerful collaboration tools like Miro help our freelance experts provide structure to proceedings and digitally harness the collaborative input of all stakeholders, wherever they are located, to achieve the exceptional results our clients expect."
"Effective collaboration is the key to any consultant's ability to create value and impact for their clients, but in many ways virtual and hybrid setups make that collaboration even more important," said Kevin Chung, VP of business development and partnerships at Miro. "This initiative with Toptal will enable thousands of elite freelancers to access Miro's online, visual collaboration platform to drive effective planning sessions and workshops, manage complex projects and feedback loops, and foster deeper alignment with their clients, regardless of location."
Find out more on www.miro.com/professional-network/toptal