Unleash your presentation creativity and enter for a chance to win prizes from Apple and Amazon by November 1st.
Miro Community!
Are you ready to embark on a thrilling and interactive journey with your boards? Buckle up because the brand-new Talktrack Challenge is here, and it's about to revolutionize the way you share your ideas! 
Talktrack is an ingenious feature that allows you to record a video walkthrough of your Miro board. The real magic lies in how the video is directly embedded in the board itself. When your audience watches your recording, they can seamlessly follow your board journey and even edit or interact with it simultaneously. Talk about a Miro board game-changer!
Talktrack has officially been released to ALL users! So whether you're a seasoned Miro maestro or a new enthusiast, you now have the power to create dynamic, engaging, and captivating video walkthroughs with ease!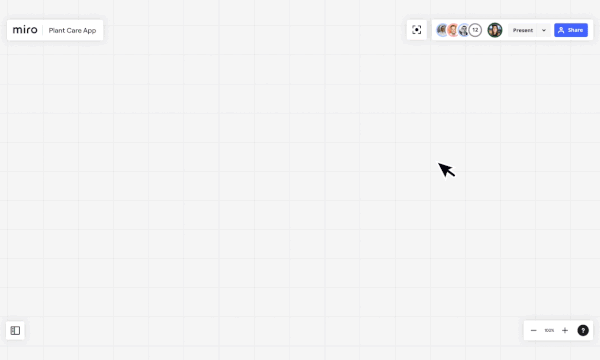 Now, let's dive into the details of the Talktrack Challenge and how you can enter for a chance to win prizes from Apple and Amazon
🎯 Challenge Details 🎯
Get creative and prepare to dazzle us with your Talktrack creations!
To participate, all you need to do is:
🎥 Create a Talktrack over a Miro board on a topic of your choosing. It could be a template tour, a walkthrough about a topic you're passionate about, a "storytime" or even an entertaining self-introduction that tells us all about you. Anything that showcases your creativity, ability to entertain, and share Miro with your community in up to 3 mins. 
📎 Once your Talktrack masterpiece is ready, drop the link to your Talktrack embedded board in the comments of this thread to share with others and enter for a chance to win. 
🌐 And last but not least - share your Talktrack embedded board on

LinkedIn

, and add the hashtag #talktrackchallenge → So you can qualify for the People's Choice Award, where the most "liked" post wins!
🏆 Prizes 🏆
There are of course prizes up for grabs. Here is what you could win:
🥇 Creative Brilliance Award & $550 Apple Gift Card:

Share how you are using Miro to unlock innovation and creativity

.

The one that simply blows our minds away will take home the prestigious Creative Brilliance trophy and an Apple gift card valued at $550!

🥇 Comedy Genius Award & $250 Amazon Gift Card:

Laughter is the best medicine, and the Talktrack that tickles our funny bones the most will bag the Comedy Genius crown and an Amazon gift card valued at $250!

🥇 People's Choice Award & $250 Amazon Gift Card:

Your peers will have their say! The Talktrack that receives the most likes on Linkedin will be crowned the People's Choice champion and an Amazon Gift Card valued at $250!

(Important: To qualify for this award, you must share your Talktrack embedded board on LinkedIn, and add the hashtag #talktrackchallenge so we can find your post!)
Each of our three winners will not only receive their prize, but they'll also be promoted and tagged on our social channels. 📣🌟 Fame and glory await, my friends!
🏁 Voting & Judging 🏁
The competition will be fierce, but fear not! Our panel of esteemed judges from the Miro team will carefully evaluate each Talktrack entry and select one winner for each category.
⏳ Time frame ⏳
We will be accepting submissions from Sep 19 - Nov 1, 2023 

Winners will be announced at the end of Nov (early holiday present!)
  FAQs
How to create a Talktrack? 
Recording a talktrack is easy, you can follow this help center article to learn how to record a Talktrack.
How long can I make my Talktrack?
We asked that you make your talk track no longer than 3 minutes.
Will sharing multiple submissions increase my chance to win?
We will be evaluating participants who chose to submit based on the quality and creativity of their submissions, not on the number of submissions.
Can I win more than 1 prize? 
Each participant who submits can only be eligible to win 1 prize 


Please be sure to keep in mind our community guidelines and terms and conditions as you develop your creations. Keep it fun, and concise but most importantly be you - we know you've got it in you!
Start Talktracking, and best of luck to all participants! 
#TalktrackChallenge #MiroMagic #UnleashYourCreativity