Full disclosure: I have submitted a support ticket, but thought I would check here to see if anyone has ran into a similar situation and resolved it on their own as I am feeling stuck.
A while back, I created a Developer Team using the following URL: https://miro.com/app/dashboard/?createDevTeam=1
I then created six apps.
Yesterday, I
uninstalled the apps from a few of my teams.
deleted my Developer Team.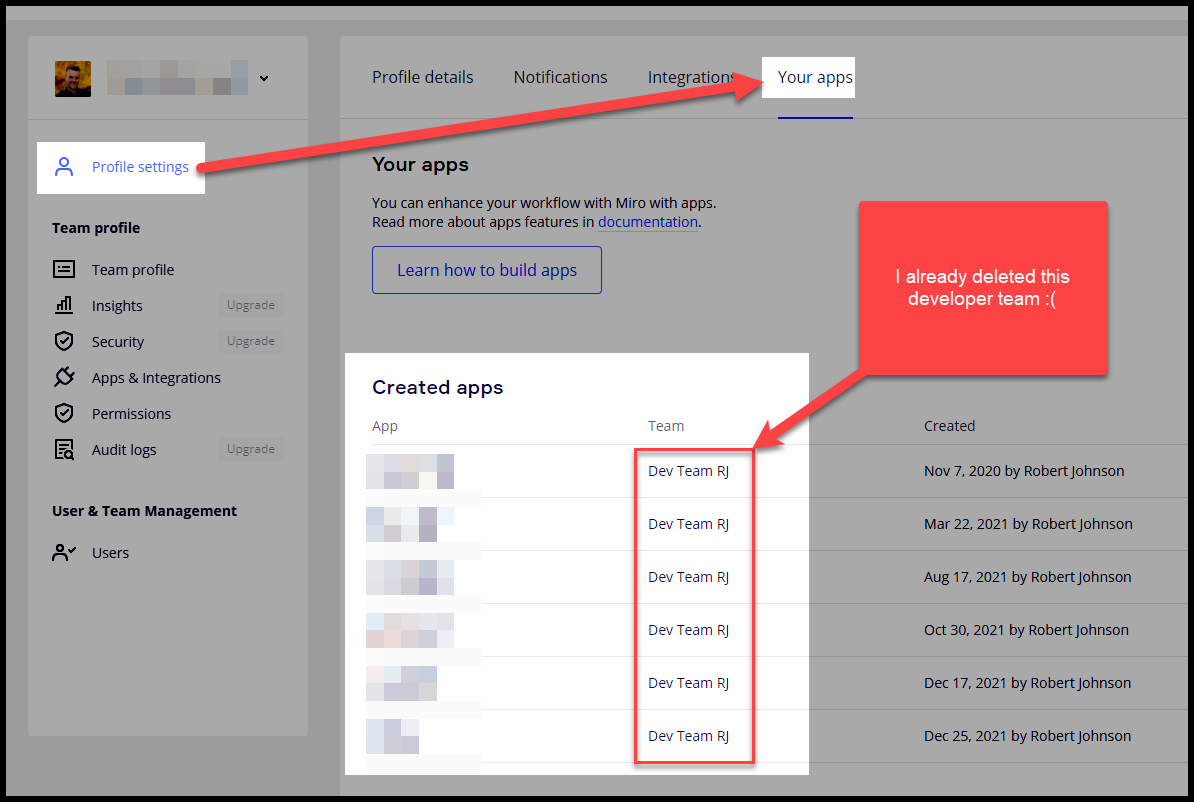 Where is happening now - I cannot:
delete the apps I created. When I go to my Profile settings → Your apps → select one of my created apps and then use the Delete app action, I receive an error of: Account not found:

And when I try to create a new Developer Team using this URL: https://miro.com/app/dashboard/?createDevTeam=1, I get an error that User has already created a developer team (or something very close to that - it disappears quickly, and doesn't always display, so I could not capture it).
Has anyone else ran into this and had it fixed? I really need to keep this Miro account profile as I have multiple subscriptions and 100s of board associated with it.
Best answer by Robert Johnson 4 January 2023, 16:29
View original