After completing the retrospective, I ask the participants to rate our meeting. I need to have only 2 buttons: "Like" and "Dislike". It is necessary that anyone can click on one of the buttons. As a result, I need to see the number of people who voted for each option.
Additionally, it will be good if I can see the list of voter names.
The standard "Voting" tool does not suit me, as it severely limits the zone and time of voting (people should be able to vote even after a few days).
Best answer by Robert Johnson 21 July 2021, 22:44
@Pavel Timofeev - I was going to suggest the same as @Kiron Bondale.
Additionally, if you wanted to see the name of who voted, there are a few options:
Ask them to duplicate an existing object, e.g., a dot or thumbs-up icon, using Ctrl/Cmd + D  and have then drag it onto the "Like" or "Dislike" object, e.g., a sticky note or text. Now you can see who created the voting object.
Create a "Like" and "Dislike" sticky notes. Add a thumb up one one and thumb down (or any other emoji)  on another and then lock the sticky notes. Then ask your voters to click on the sticky's emoji. With the sticky notes locked, they can still do this and you can hover over the emoji to see who voted for it. A few things to note:

I'm not sure how may votes it can get before you may see: "Rob, Bob, Jim, Jill, and others..."
The board must be in edit mode in order for the voters to click on the emoji.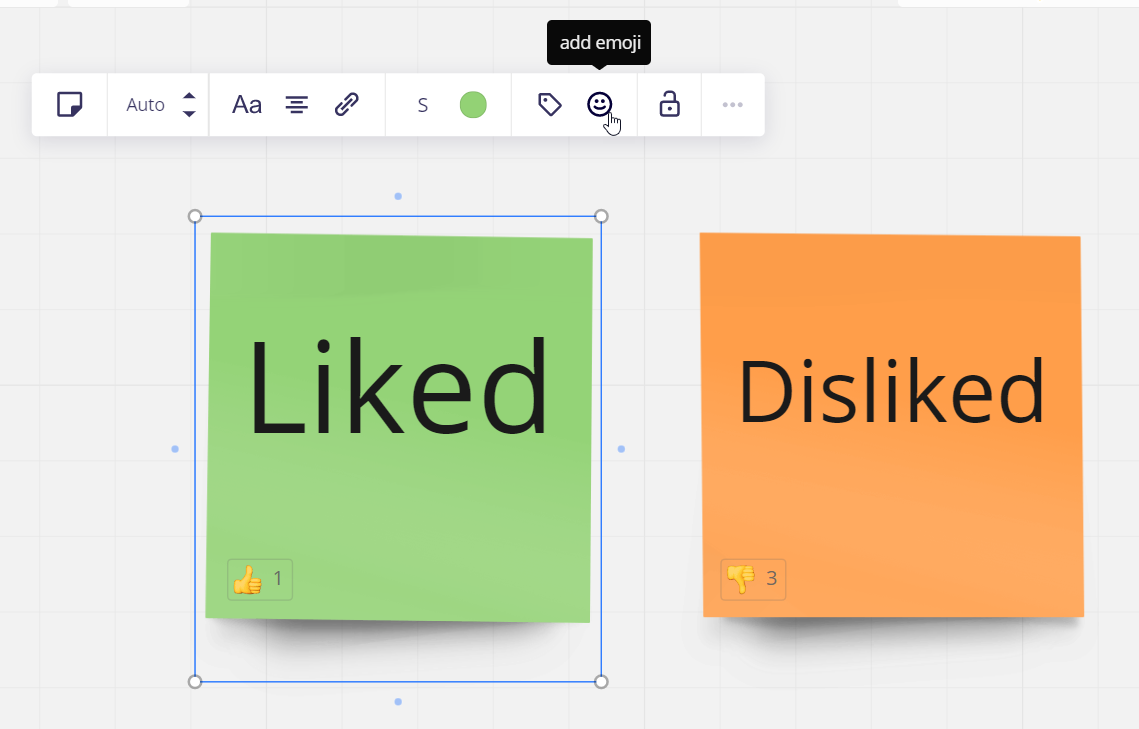 Try it out here → https://miro.com/app/board/o9J_l57BMi4=/
View original