As of May 16, 2023 @ 2:45pm UTC-6, the frames panel navigation appears to be broken. When clicking on a frame name, the first couple of frames align/display properly, but then the frames are not displayed and instead, the zoom jumps way out.
To reproduce:
I created a new board from the The Business Model Kit template - here's the board: https://miro.com/app/board/uXjVMIYpwT4=/
Open frames panel and navigate the frames.
Here's a GIF: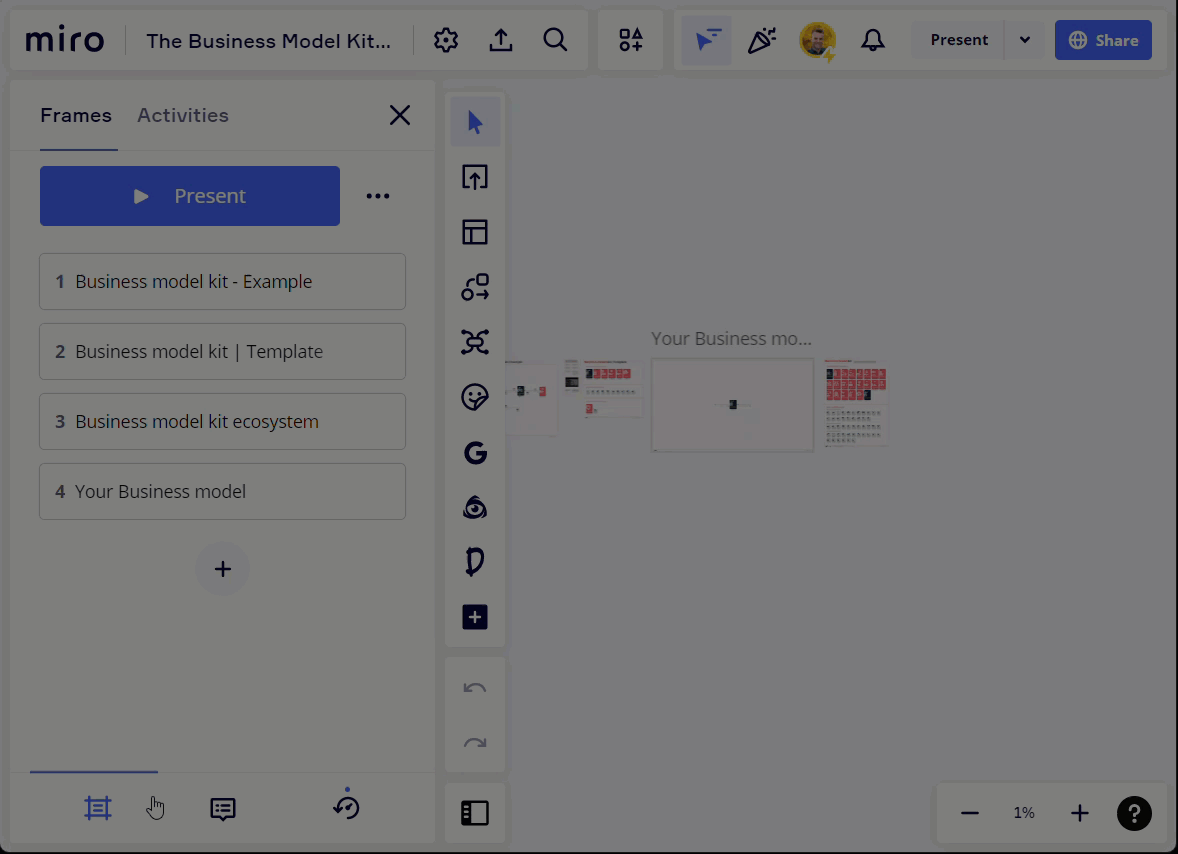 Tested in Chrome and desktop app on Windows 10 and 11, 64-bit.