I just reimaged my computer and now I cant find my Miro Board. 
Does anyone know why it could have disappeared and how I can find it again?
It doesnt show up with a title or owner search.
Thank you! 
Best answer by Robert Johnson 13 April 2021, 17:49
@Deborah Castel - It does sound like you are not the board owner. Have you tried:

If you can't find the board anywhere, then I suspect that someone previously set this board's Share settings to Anyone with the link → Can edit and sent you the link. You will need to reach out to someone else whom you know has worked on this board with you to see if they can share the link with you.
Starring boards
You can "bookmark" boards in Miro by clicking the Star icon to the right of the board name. To get back to these boards, click on Starred boards from your dashboard: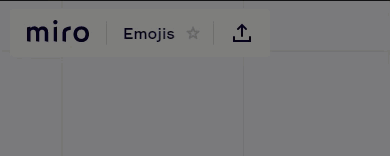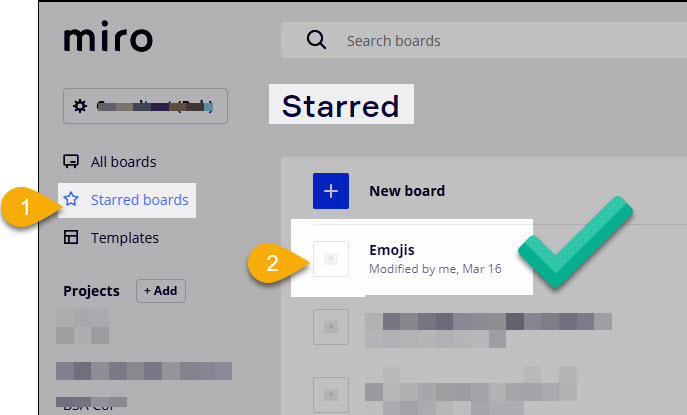 View original