I have many boards created for various purpose with different contents inside.
It's visually easy to quickly spot board if it has a picture of what it contains. Can anyone help me to know how to set cover picture for a board of what it actually contains?
Have attached a picture of my Miro home page, here some boards can be seen with picture but many are without any picture. Can't understand why and don't know how to set these pictures on the cover of the board.
Any help will be highly appreciated.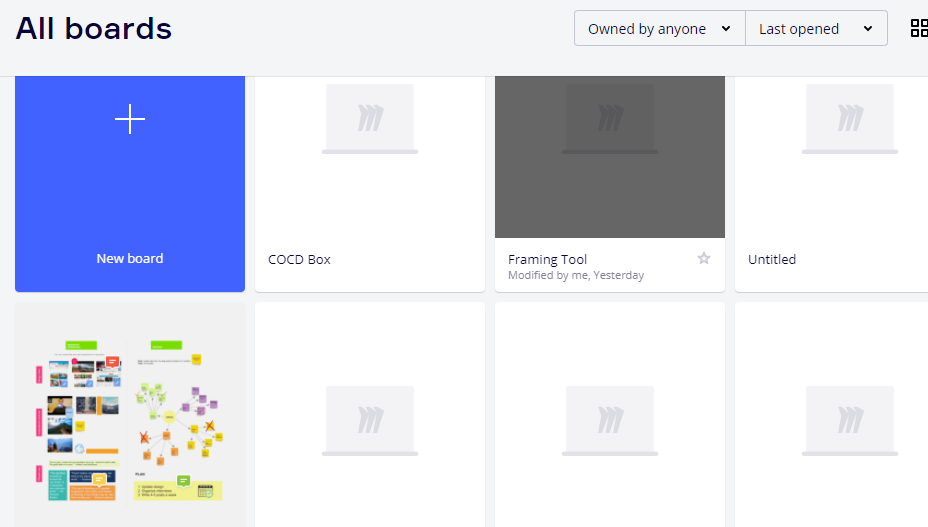 Best answer by Robert Johnson 12 October 2020, 04:43
View original