Is there a way to import an entire tree of work items from DevOps into Miro? If I want to bring, for example, all the items below into Miro I have to do it individually via the search of the title. This takes forever. Is there a way to search on ID and add multiple IDs separated with commas, or something easier? It would be great if I could search on a Feature in DevOps and then move the entire tree to Miro, or allow drag and drop from DevOps to Miro.
I'm hoping someone can help me...
I have to search individually for each one of the work items below in order to get it into Miro.
MIRO SEARCH...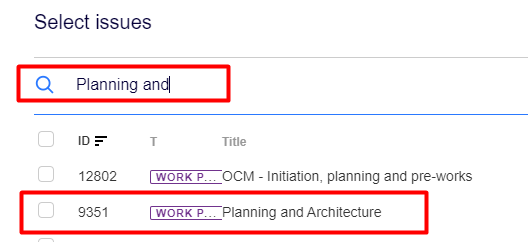 DevOps List I want to add to Miro..

Then perform the same search on the titles below, individually.