Hi! I have a Miro account with my work email and we use it for work, but I wanted to use Miro for other personal things so I create another account with my personal mail, It was that the right way to do it? I still don't understand how teams work and I'm never sure who see my board when I create one, only members of that team? 
If I create a board and then share it my students, are they then gonna see all the boards of my team?
Best answer by Robert Johnson 15 May 2021, 20:51
@yami - l have yet to find a clear and concise article/infographic on how Miro's account/profile/teams/projects/boards structure works. This is likely due to the complexities created by the varying functionality between plan types - Free, Team, Consultant, Business, Enterprise, and Education. Without knowing which plan you are on, I will just give examples from a Team Plan perspective.
Here's some info about the board's Share settings (where you will be able to determine if anyone can see your boards or if they are truly "private":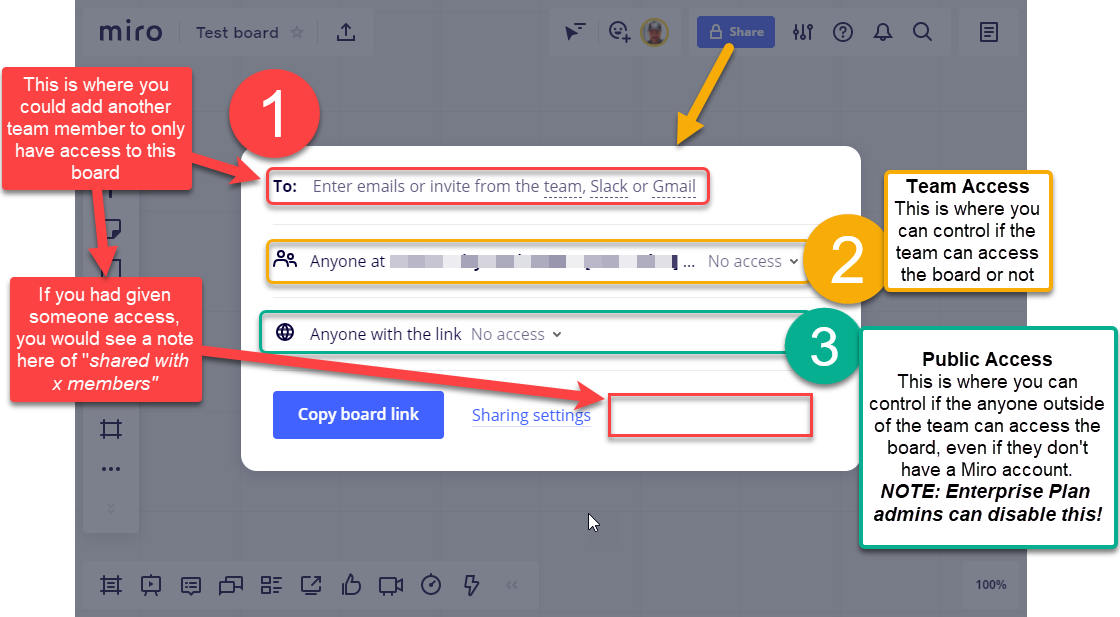 So, in the above example, I am the only person who can access this board as the Team and Public/Anyone settings are both "No access" AND I have not added anyone directly to the board (which would been at the bottom beside Sharing settings):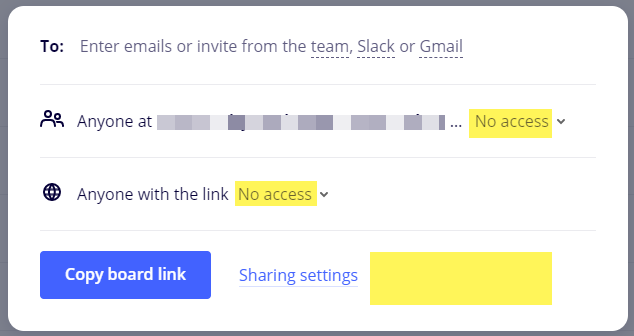 Projects
Think of Projects kind of like "folders" on your computer - they are a way to organize your boards.
When you create a project, depending on your Team's default sharing settings, they Project may be visible to just you or your whole team may see it too.
In the above example, I will create a Project called "Test Project" and add the board to it - after I have done this, here's what I see when I open the board's Share settings: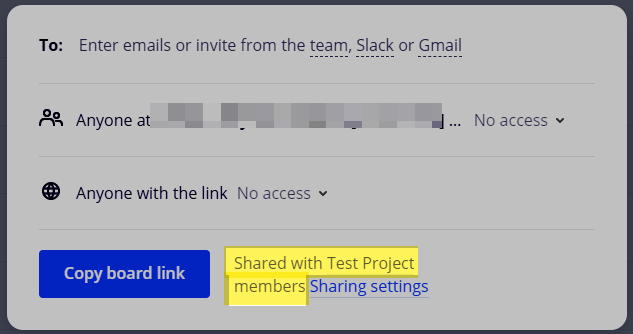 I won't go into all of the details about Projects (you can read about them here), but I will point out the this import option in a Project's settings: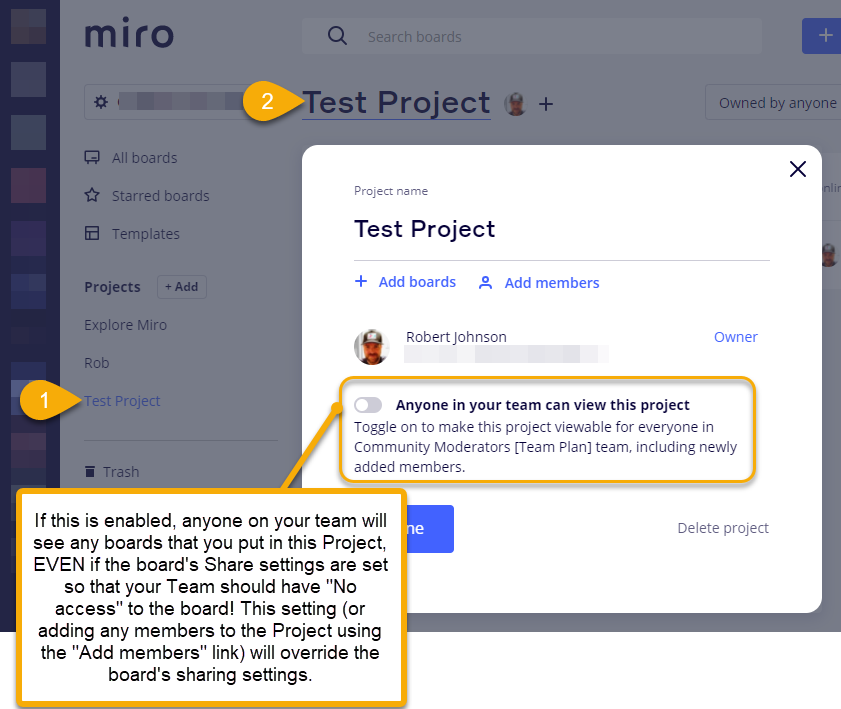 Project Use Case
You only want three team members to work on boards to do with the banking system UX initiative.
You create a Project called "Banking System".
You move boards to do with this initiative.
You DISABLE the Anyone in your team can view this project option.
You then use the Add members link to add your three team members to the "Banking System" Project.
The boards in this Project grows to six boards.
A new team member is added to the initiative, so you add them to the Project - this saves you from having to add this new member to all six boards, and any new boards that are created for this "Banking System" initiative.
Creating a new Miro account with your personal email
Using a Free Plan has a number of limitations - you can read more about them in the Free Plan Help Center article. I would suggest only using your Free Plan for things that are 100% personal and that you would not want to lose if you suddenly lost access to your work Miro account.
View original