I am thinking of integrating google sheets and wondering if anyone has had experience using with Miro.  I see that Zapier does automate certain processes (I have yet to fully experiment).  Has anyone used google sheets or excel with Miro with any success?
Thanks,
Best answer by Robert Johnson 2 August 2020, 21:33
@joah moat I have used Google Sheets (and Documents) in Miro on a number of boards and it has worked well enough for my purposes.
To get my Google Sheet embedded into a board, I
Went to my Team profile page > Apps & Integrations and installed Google Drive,
Created a Google Sheet in my Google Drive.
In my Miro board where I wanted the sheet, from the left vertical toolbar: upload > Google Drive.
This opened a window where I could search for and select the sheet I wanted to embed.
Here's what the sheet looks like in the board (I added the logo):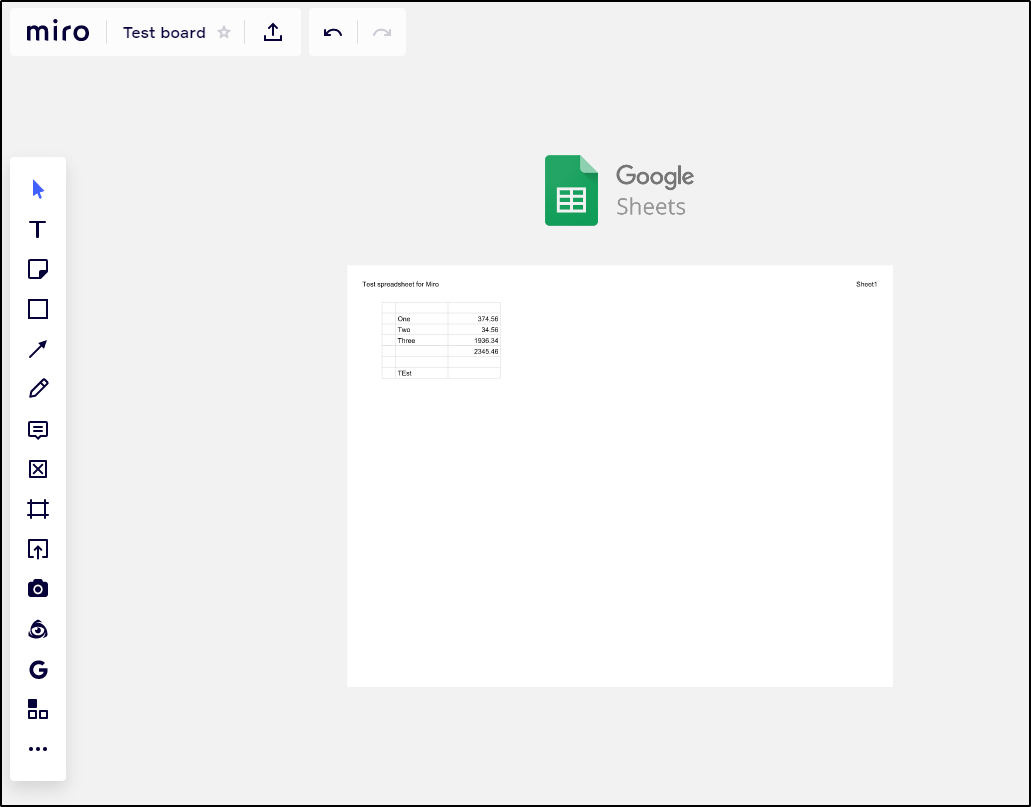 To edit the sheet, you can double-click it (or single-click and select the pencil edit icon) and it opens as such for real-time editing: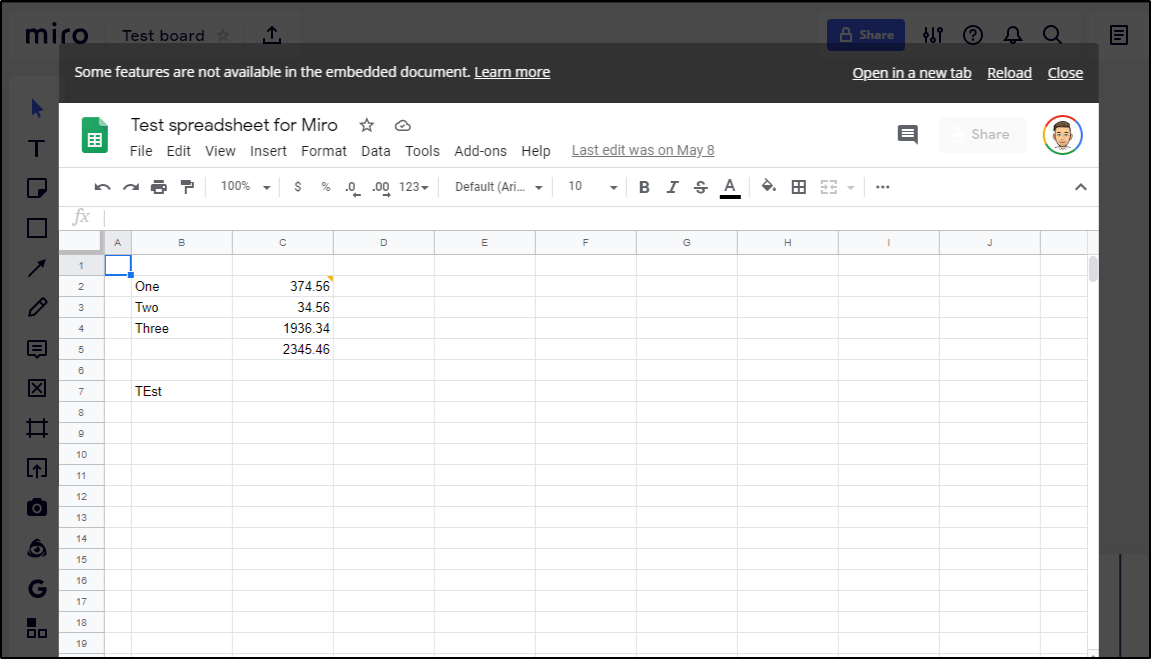 As for Excel/One Drive, I tried these same steps, but when I click upload > OneDrive from within my board, a blank window opens. I have no idea why, but I don't foresee myself using Excel online anytime soon, so I'll troubleshoot later should that time come.
View original