Hello :) 
we use the Miro-Board as a tool to collect ideas, feedback and comments as part of our online-workshop. Usually, we send the link at the beginning of the online-workshop and 80% of our participants are able to join the board by clicking on the link. But some of the participants are not able to access the board. They are told to create a user account and provide a code/password. Does somebody know, why it happens to some of our participants? 
We tried different browsers but it did not make a difference for them! Is there anything we need to change in order to make the board accessible every single participant?
Thank you very much for your help! 
Best,
Jeannine & Helena
Best answer by Robert Johnson 8 April 2021, 19:45
@Jeannine Ohlert - To allow non-team members to edit the board, public access, i.e., "Anyone with the link", needs to be set to "Can edit". The board can also be password protected: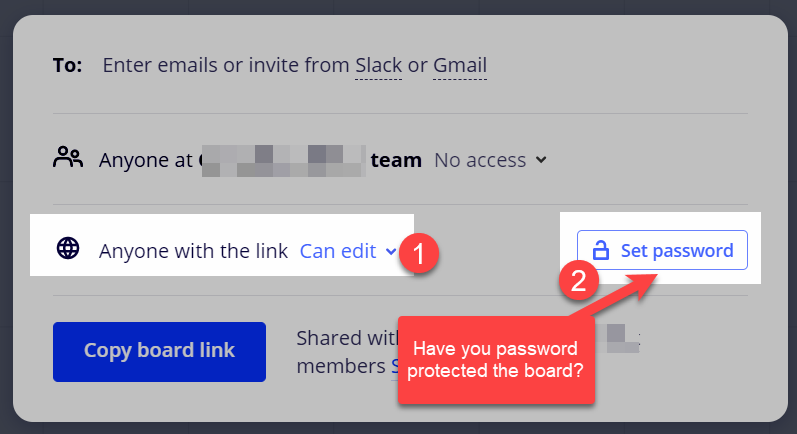 If you have password protected the board, the user will see the following: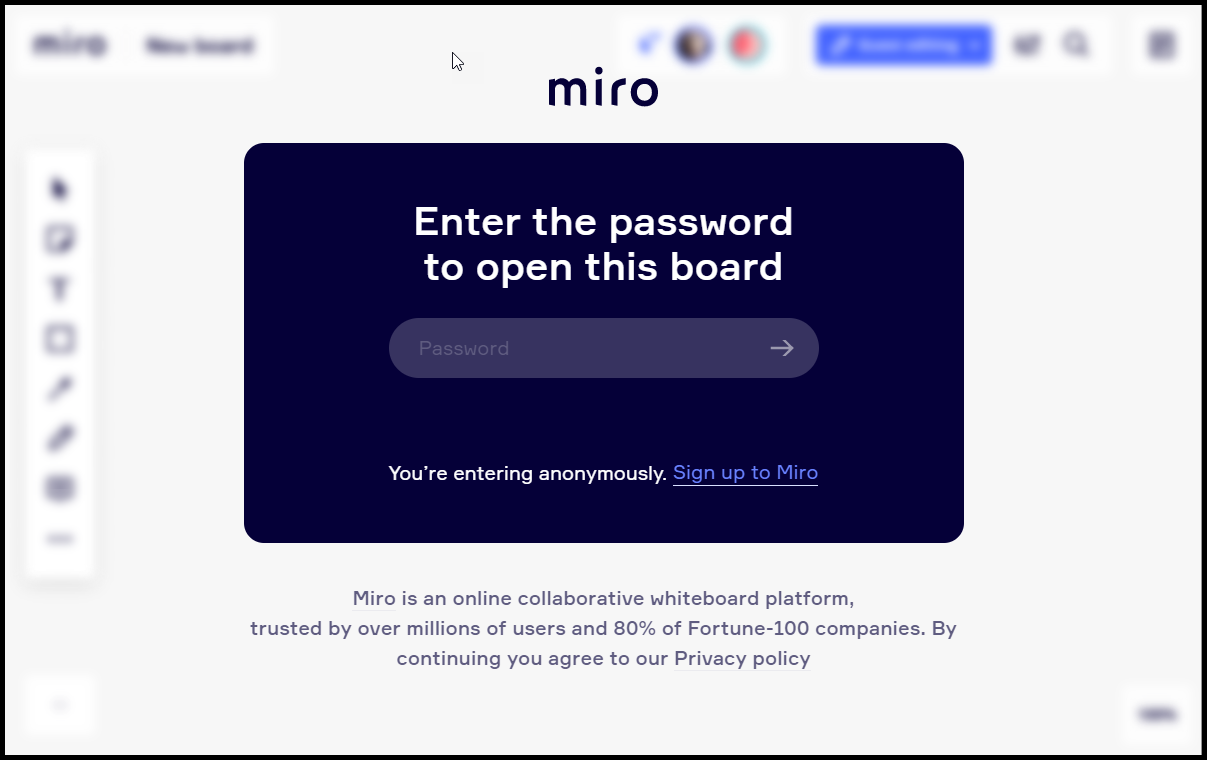 Some people mistake the "Sign up for Miro" link as a requirement - it is not. Just type in the password and press Enter or click the "→" arrow: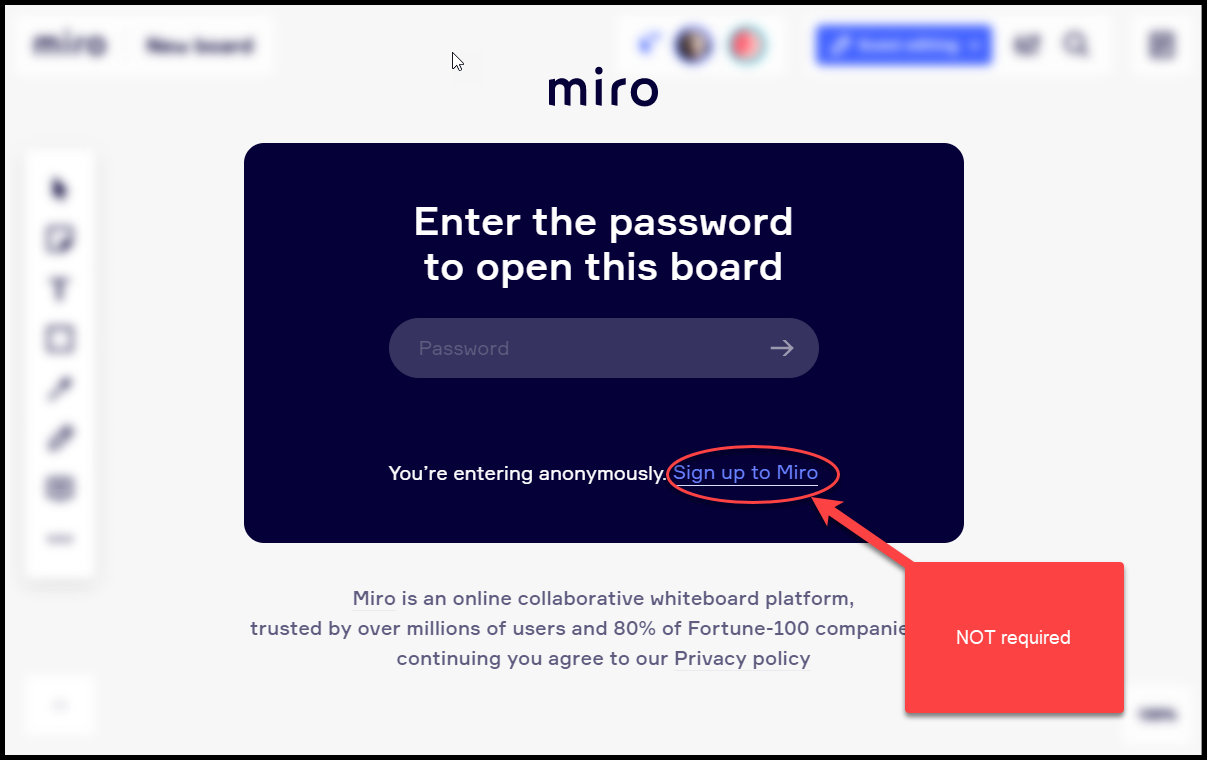 And if you did not password protect the board, "anonymous" guests, i.e., those with no Miro account (or at least not signed in ones) may also mistake the ads on the board as a requirement to sign up - again, this is not required:
If the board's Share settings are set to Anyone with the link → Can edit, then there is no Miro-related reason why this should not work. You can test this yourself by opening a private/incognito browser window and trying to access the board.
If someone is still telling you they cannot access the board, have them them share their screen over a Zoom call and show you what they are setting - likely it is just a misunderstanding.
View original