I am a contractor for a company and was able to share things directly with the company team.
Between contracts my account was deleted (not by me!) - and when they reconnected me all my boards had gone.
My contract email address is booth.ext@arrival.com
A board entitled PLM Team Proposal was here
https://miro.com/app/board/uXjVOaqVRUM=/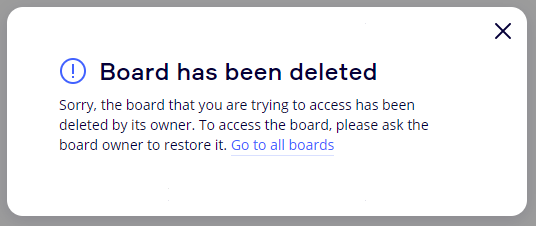 I have
Checked my trash
Asked team owner to help recover
Tried logging via all other emails I own (no such miro accounts exist but hey desperate)
Currently trying to understand what process is followed when  contractor leaves the business wrt to Miro team… no answers yet!
I have lost 3 months of work and am desperate - can anyone suggest anything!  It never occurred to me to backup my work from the cloud?!