I had two items that were grouped; I ungrouped them to make some changes, then wanted to regroup back, but found I couldn't - the group option just isn't there. Then the same happened with another group, again with items that were previously in a group. Is this a feature or a bug, or am I doing something wrong? It seems I'm otherwise able to group anything I want, just not items that were previously ungrouped (at least that's what I think is causing the problem, could be wrong of course!)
Cheers,
Roo
Best answer by Robert Johnson 15 April 2021, 19:14
@Roo - I thought perhaps you were onto something with "trying to re-group duplicated objects", but I did a test and could re-group them. Outside of any Frames or Table, Kanban, or User Story Mapping frameworks, I:
Grouped two different objects
Duplicated them
ungrouped them
and regrouped them.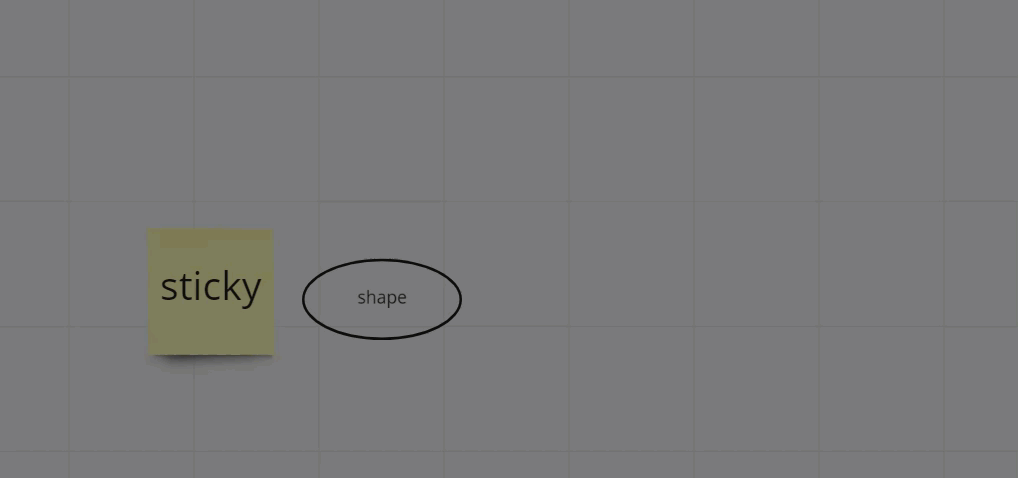 The only notes I see about scenarios where grouping will not work here in the Structuring Board Content → Grouping help center article - do any of these restrictions apply to your scenario?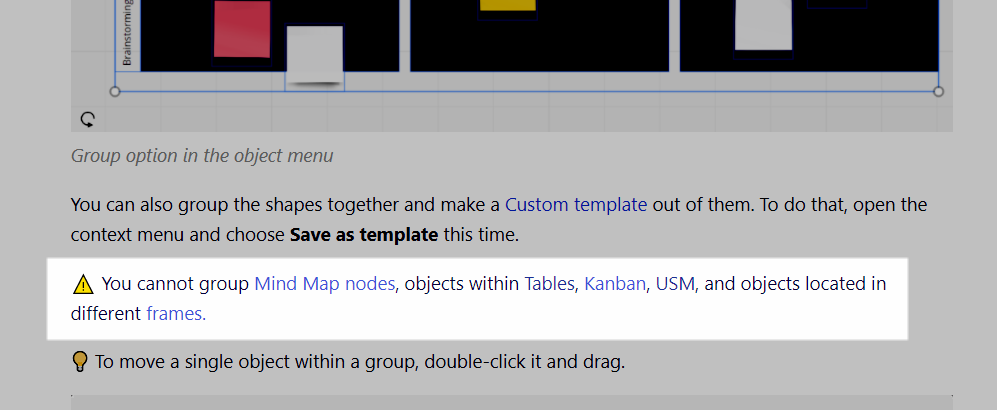 View original