Hi all - 
I reviewed some similar questions, but nothing quite fit, or was old enough to potentially be out-of-date. 
Use Case: Miro board created within MS Teams using the plug-in.
The members of the MS Team all need access to the board(s), but are not part of the official Miro 'team' that I appear to be part of (e.g., the group where my boards show up when I log in directly to Miro).  So I can't use the name selection tool/checkboxes; and that larger Miro group contains people that shouldn't have access to these boards, so I can't give the whole group access even if my MS Teams users were added to that Miro group. 
I ended up giving the first few users access by typing in their emails one at a time, but if the project grows to dozens (or hundreds) of people (who are all added to the MS Team site), that leaves me managing separate (and redundant) security settings in Miro - more work and opportunity for error.
This could get even more complicated if people change roles and I need to track who is leaving the MS Teams group and remove their access to these specific Miro boards.
Is there any better way to connect Miro security access to MS Teams membership? Or if folks from Miro contribute to this forum, is there any roadmap for further integration that would automatically allow MS Teams members to access Miro boards embedded in their MS Teams instance?
Thank you!
Best answer by Ilaria Cuneo 18 May 2021, 18:43
Thanks for the additional details!
If you have public sharing disabled, I'm afraid it's not possible to share the board with anyone from your MS Teams - even if they don't have a Miro profile.
The only option here is choosing Private Settings when you embed boards into MS Teams. Just keep in mind that users you share the board with need to have Miro profiles and be explicitly invited to that board to be able to edit it on MS Team's side.
Also, about this:
 in some cases, these MS Teams projects are confidential and should not be visible to other folks at my company or even to my version of 'Miro Team' (first option after emails) in your image.
Make sure you adjust the sharing settings on Miro's side so that No access is selected on all levels - Team, Company, Project -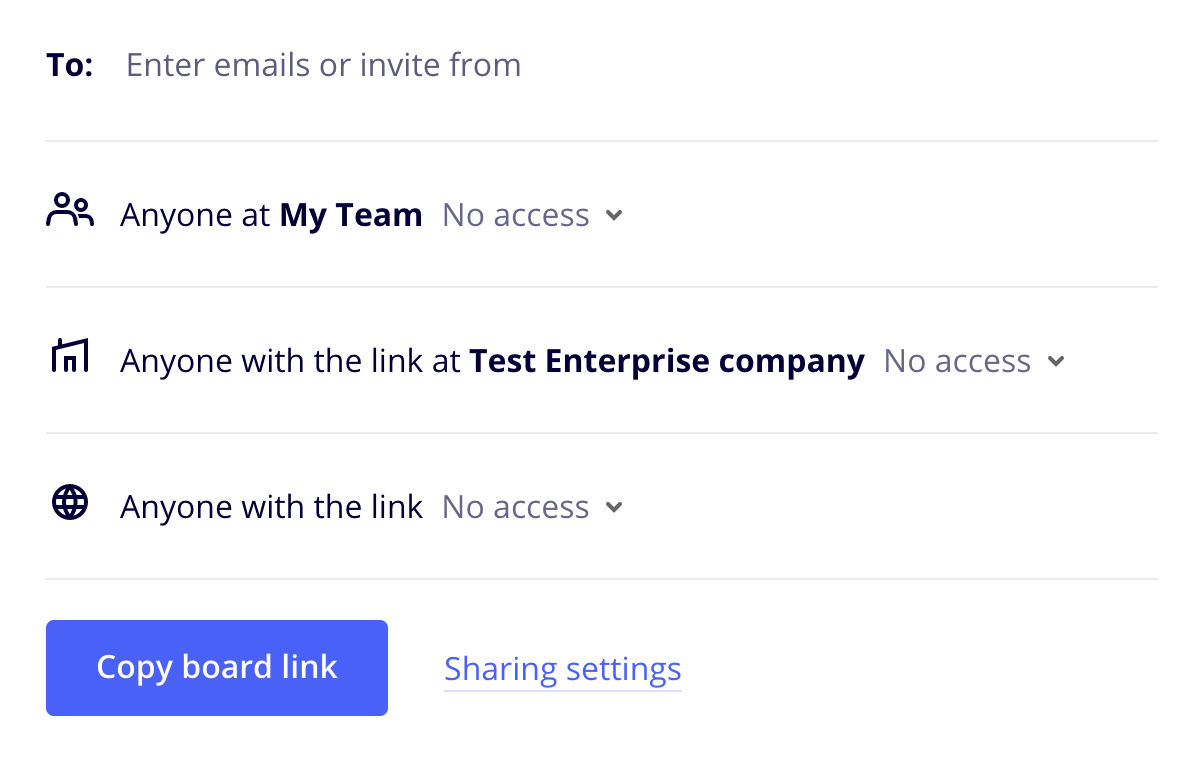 You can then invite only specific users to specific boards. To invite someone personally by email, enter the email addresses of your invitees in the respective field (several addresses at once are accepted), set their access rights and click Send invitations.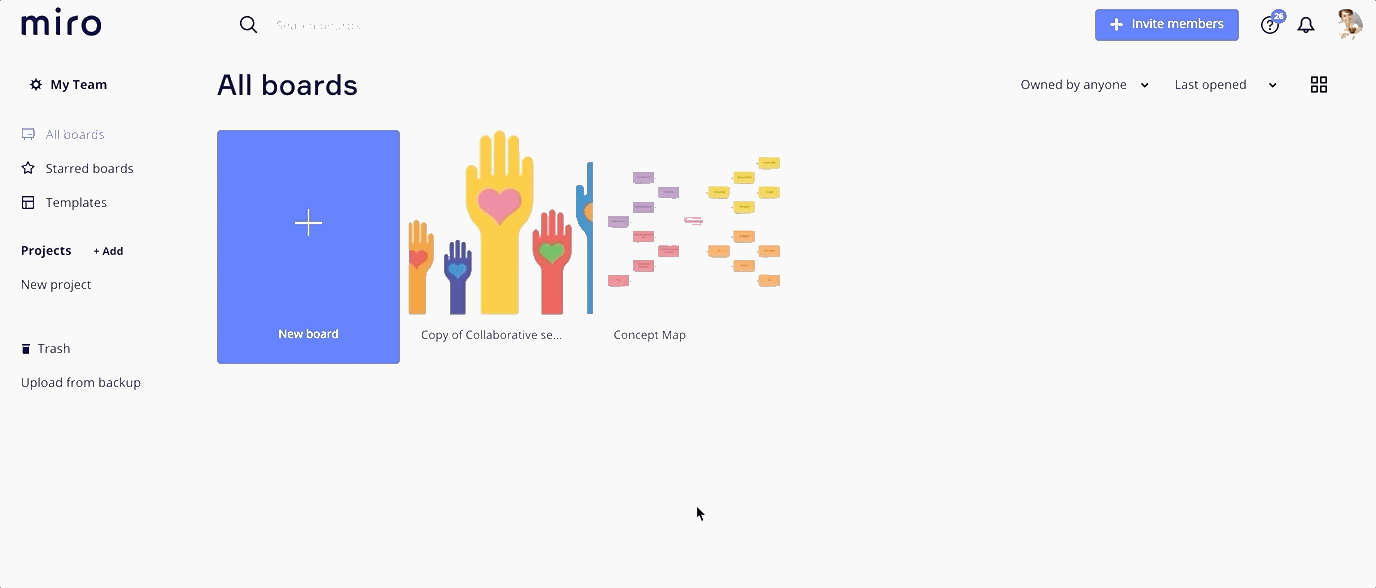 Hope I gave you more clarity on how this works 
View original