You voted. We listened! The #1 upvoted feature on Community Wish List is here.
Introducing the new hide and reveal setting for frames – manage what frames are hidden and visible on your shared boards and control when content is revealed to your participants during meetings and workshops.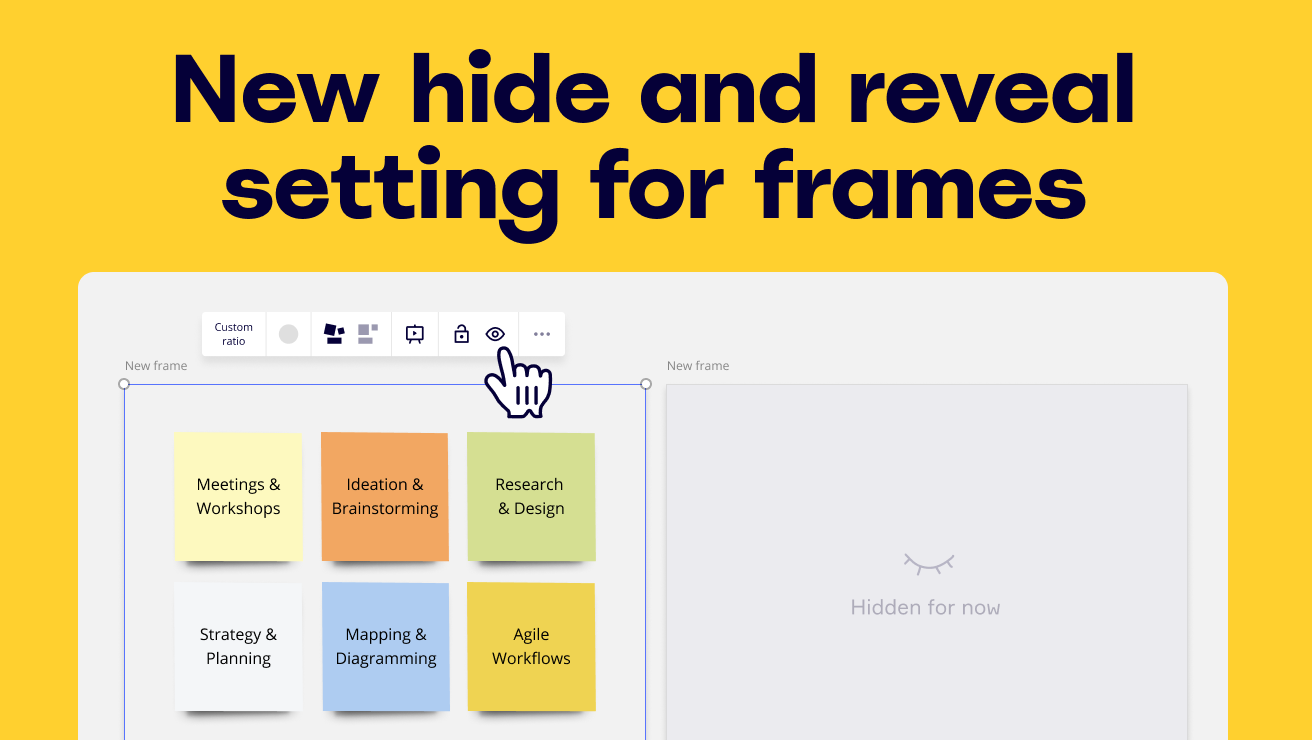 Board owners can now control visibility of frames.
Hide content so that it stays private until the right moment to share it.  Stay in control of when content is revealed on the board so you can set the stage, design workshops content step-by-step, and maintain a private space on your boards. Available on all paid plans.
Read more about this magic new setting for frames here. 
Please leave your feedback in the comments below