COMMUNITY-LED
Wed, 13 Sept, 15:00 - 16:00
Collaborate successfully in remote and hybrid environments
About this event

To thrive in a global organization, you and your team need to have methods, systems, skills, and behaviors that are both effective and valuable in remote and hybrid environments. 
Join authors and visual collaboration experts Loa Baastrup and Ole Qvist-Sørensen in an inspiring and hands-on company Town Hall. 
Be prepared for an interactive session, packed with short presentations, bite-sized exercises, and sparking conversations on How to Collaborate Successfully in Remote and Hybrid Environments. 
Get tips and tricks for achieving:
Higher quality of collaboration.

Increased confidence in designing and facilitating workshops.

More diversity of thought in outputs.

Increased engagement and clarity.  
Also included:
Learn from use cases with SAP, the Gates Foundation, and Lego

Get a sneak peek into visual tools designed for creating wicked results with Miro

Try bite-sized exercises and Miro boards ready to implement in your organization
Who should join? This webinar will be most relevant for
Employees working in larger organizations (1000+).

Miro fan's that are beyond "Starter" level.

Scrum masters, meeting- and workshop facilitators, agile coaches, and project managers.
Learn more about the Townhall hosts, their book, tools and trainings here.
Explore some of Loa and Ole's templates in Miroverse. 
The Townhall will be held using this Miro board setting: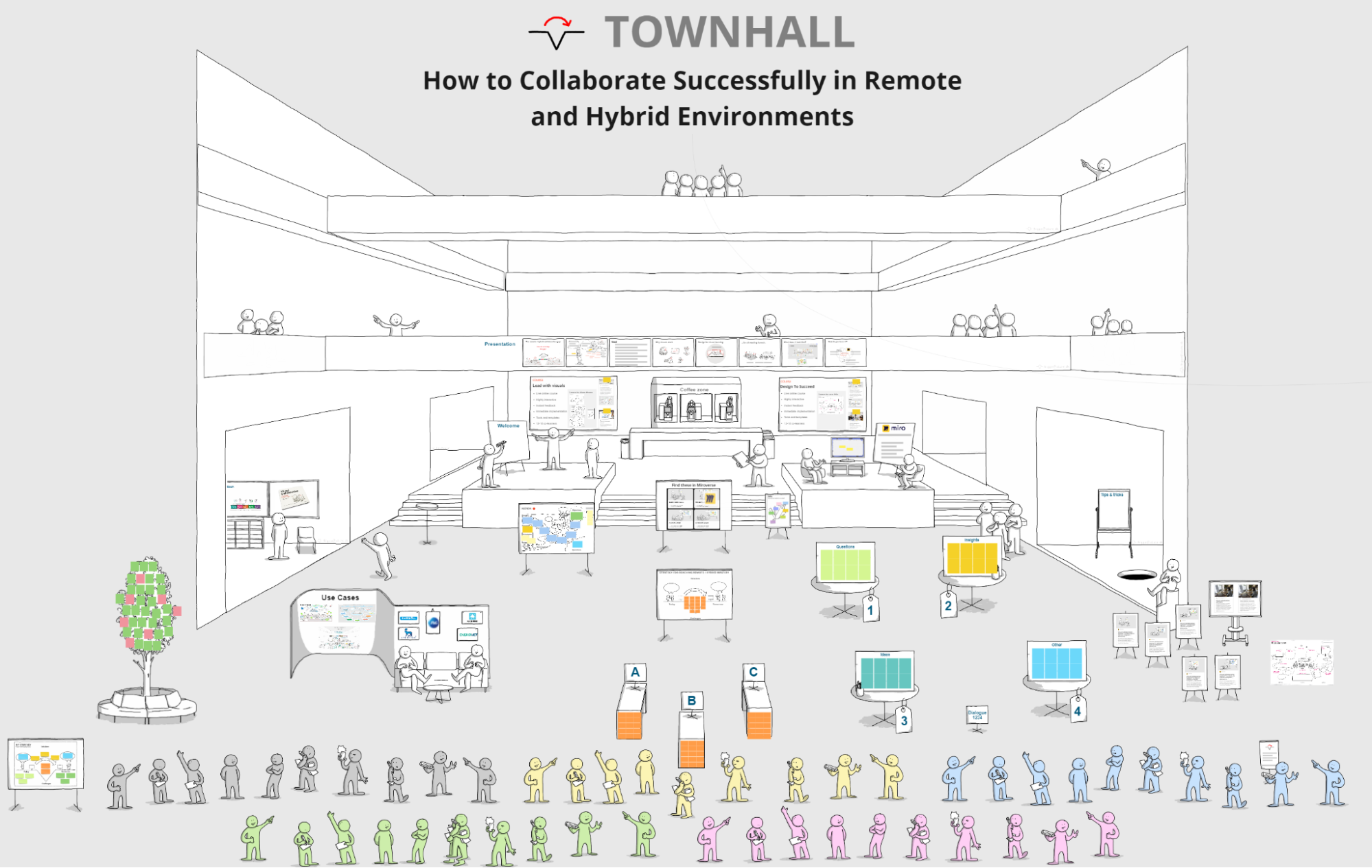 Event details
Date and time
Wed, 13 Sept, 15:00 - 16:00 (UTC)
Sign up
Already have an account? Login
Enter your username or e-mail address. We'll send you an e-mail with instructions to reset your password.