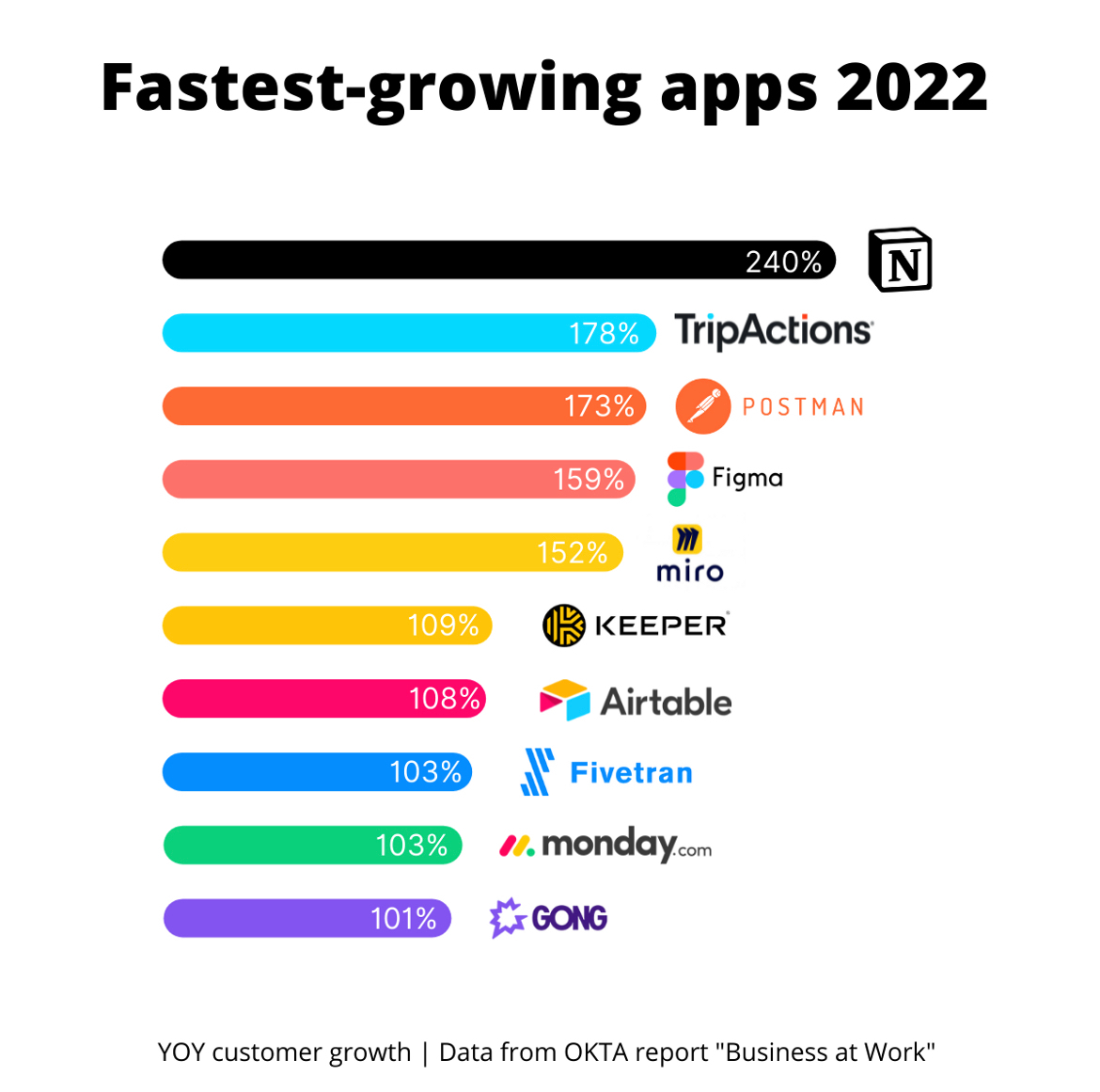 Hey Miro lovers!
Stumbled upon this article in Medium and wanted to share it with you. According to the OKTA report referenced in the article, Miro is the fifth fastest-growing app in 2022! 🥳
Another favorite app if mine is on this list: Notion. It tops the list with a whopping 240% growth.
Also, I've never heard of Fivetran before but it sounds really interesting. Anyone here that has experience using that app?
What are your thoughts on the list?