The forum is the hub for Miro community activities! 
Find your people in Community Groups 
Check out Miro's Community Groups, where you can attend events, connect with people who share your interests, and discuss what you love 24/7. When you find a group that interests you, click "join group" to stay connected and never miss out on top discussions or events. 
Start by joining Community Groups like Miro for Digital Product Design and groups in your native language!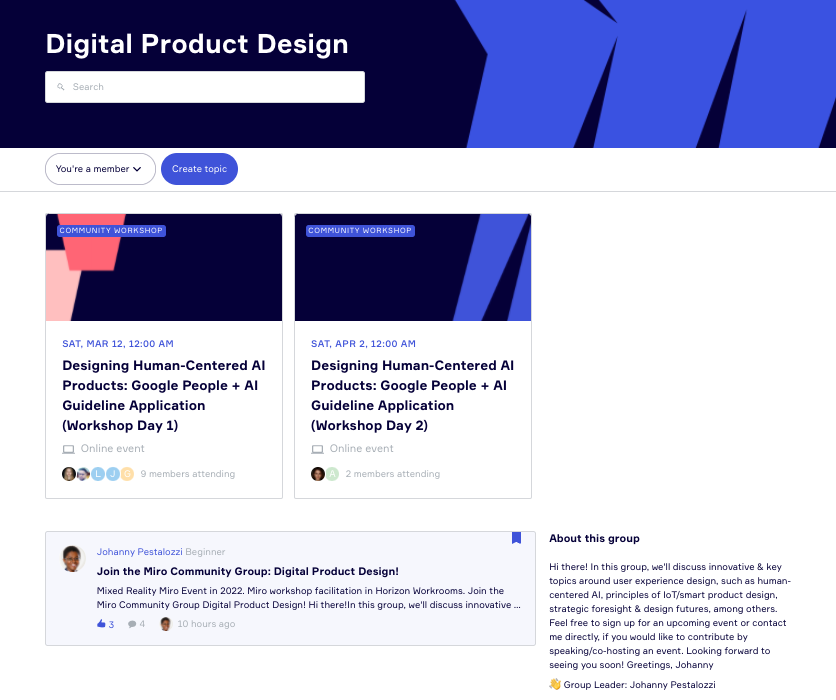 Connect and learn at free events
You'll notice that Miro's events have gotten a makeover. Now our events calendar lives directly in the forum and it contains more events than ever. With topics ranging from Designing Human-Centered AI to an improvised battle of Robots vs. Monsters, there will always be an event for you.