Dear community,
I know this feature exists in miro but I cannot find it and also no information about it.
How can I create a stack of sticky notes (say I want participants to use only one color) on the board itself so user don't need to click through the side bar?
Thank you for your help!
Arthur
Best answer by Alyona 30 June 2020, 18:41
Hi @Arthur Krier,
I have great news! We recently released a new feature called Align Objects, which allows you to align a bunch of sticky notes into a stack in two clicks (almost). Take a look at this gif to see how it works.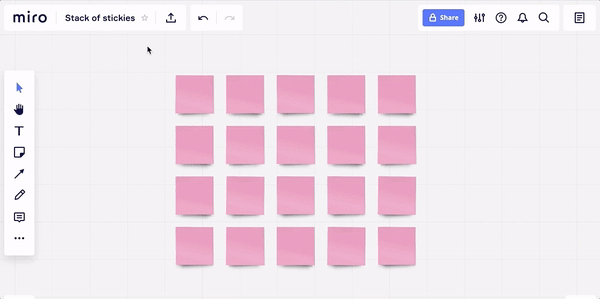 Let me know if it suits your needs!
View original